New For Subscribers
Issue 192 Features:
Editor's Couch: Consumer Electronics Show 2015
Equipment Reviews
• SVS Prime Seven-Channel Loudspeaker System • Onkyo TX-NR3030 Audio/Video Receiver
Science Of Imaging
• The Future's So Bright We Gotta Wear Shades: How Lasers Are Used In Projection Displays
Also
• Celebrating The 30th Anniversary Of Digital Sound In Theatres: On Screen With Sound Engineer John F. Allen
• Audiophile Headphones Part V
• UHD Alliance
• One Installer's Opinion: Good News, Bad News, Getting Height Right... And Other Matters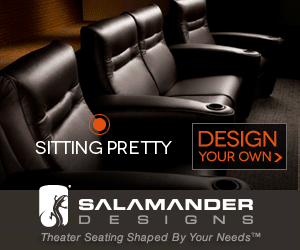 See What's In
The New Issue Of WSR
or check out all of our
back issues

Subscribe to our RSS feed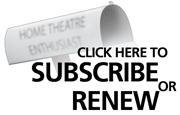 Reason #24 Why Readers Love Widescreen Review:
I love all the DVD and D-VHS reviews! I also love all the letters from people like me telling the truth about everything. Also, I canít get enough of hi-def info on everything. I can't wait for the next issue! Keep up the good work!
Doug Dickens