Basic Information on new release titles is posted as soon as titles are announced. Once reviewed, additional data is added to the database.
WSR Detailed DVD Review
Lenny Live

Genre:

Stage Performance

Reviewed In

Issue 70 (Mar 2003)

Of Widescreen Review®



Stars:


Lenny Kravitz, Craig Ross, Jack Daily, Cindy Blackman & Harold Todd
Special Features
Includes seven additional live tracks, a nine-minute conversation with Lenny Kravitz and director Mark Seliger, a five minute interview with Lenny
DVD General Information

| | |
| --- | --- |
| (Studio/Distributor): | Virgin Records |
| (Catalog Number): | 7243 4 90528 9 5 |
| (MPAA Rating): | Not Rated |
| (Rating Reason): | |
| (Retail Price): | $19.98 |
| (DVD Type): | Single Side, Dual Layer (DVD9) |
| (Widescreen Edition): | Yes |
| (Full Screen Edition): | No |
| (Anamorphic Widescreen): | No |
| (Running Time In Minutes): | 79 |
| (Color Type): | Color |
| (Chaptered/Scene Access): | Yes |
| (Closed Captioned): | No |
| (Regional Coding): | 1 |
| (Theatrical Year): | 2002 |
| (Theatrical Release): | No |
| (Direct-To-Video Release): | Yes |
| (DVD Release Date): | 11/26/02 |
| (THX® Digitally Mastered): | No |
WSR Narrative Review

Special Notes:
There is also an edited (censored) version of "Lenny Live" available (catalog number 7243 4 90545 9 2).

Story Synopsis:
Once you

DVD Picture:
The 1.78:1 DVD is not anamorphically enhanced, but offers a stage performance and documentary footage that should be very satisfying for fans. The concert footage is stylishly filmed, with creative camera angles and lenses that add visual intrigue. Colors are starkly contrasted against gray and black backgrounds, and the flashing stage lighting offers vibrant spot colors. The picture can be sharp and nicely detailed, though some minor aliasing problems are noticed. Sometimes the image can look a bit smeared. (Suzanne Hodges)

Soundtrack:
The Dolby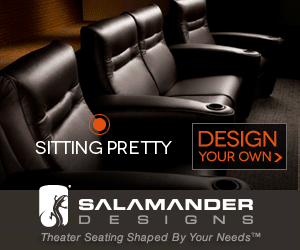 Subscribe to our RSS feed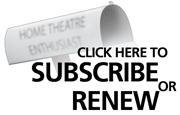 Reason #129 Why Readers Love Widescreen Review:
I enjoy the in-depth look at industry trends, informative and intelligent articles on emerging technologies, and of course, the new products in the Coming Soon…section. I like the fact that your magazine is not jammed packed with manufacturer's marketing and sales ads. I understand having some but not as many as your competitor (HTM). I enjoy the movie reviews, which I found to be much more accurate than others (HTM). And lastly, I am a fellow Hungarian like Gary, heck we even share the same fascination for high-tech gadgets. I stopped by the booth at CES, unfortunately I missed him each time. Keep up the good work.
Jules Tombor