March 13, 2008

One Fifth Of U.S. Households Will Spend Stimulus Package Funds On Consumer Electronics, CEA Survey Finds

Some $5 Billion Will Be Spent on Computers, Televisions and Mobile Phones

[The following is a release from the Consumer Electronics Association]


Recent News

October 18, 2014
October 17, 2014
October 17, 2014
October 17, 2014
October 17, 2014
October 16, 2014
October 15, 2014
October 13, 2014
October 7, 2014


One out of every five U.S. households will spend at least a portion of their economic stimulus rebate check on consumer electronics, totaling some $5 billion, according to new research by the Consumer Electronics Association (CEA)®. Before plans for the stimulus package were announced, CEA predicted wholesale revenues of $171.6 billion for the consumer electronics industry in 2008. This follows revenues of $161.7 billion in 2007.

"Despite clear uncertainties in the macroeconomic environment, this new research coupled with shipment data for key categories like flat-panel TVs from CEA's shipment data program suggests technology remains essential to consumers. In fact, shipments for flat-panel TVs are up 30 percent in the first two months of the year - a phenomenal amount. The outlook is bright indeed for our industry," said CEA Economist Shawn DuBravac.

The survey found that computers, televisions and mobile phones are the electronics categories most likely to be purchased with stimulus package checks. Fifty-three percent of people planning to use some of their rebate check on consumer electronics will buy a computer, 39 percent will use the money for a new television and 23 percent will purchase a new mobile phone.

On average, CEA found that consumers will spend their rebate check within the first two months of receiving it and 74 percent will spend the money within the first four months.

President Bush signed the $168 billion Economic Stimulus Act of 2008 into law on February 13. Depending on income levels, individuals will receive a $600 rebate check, $1,200 for married couples filing jointly, with an additional $300 per child. The average household will receive an estimated $965. The Treasury Department is expected to begin mailing out rebate checks in May, with most mailed out between May and August of 2008. CEA took no position in favor of or against the stimulus package.

The CEA survey on consumers' economic stimulus package spending plans was designed and formulated by CEA Market Research, the most comprehensive source of sales data, forecasts, consumer research and historical trends for the consumer electronics industry. The quantitative study was administered via telephone interview to a random national sample of 1,005 U.S. adults between February 15 and 18, 2008. Please cite any information to the Consumer Electronics Association (CEA).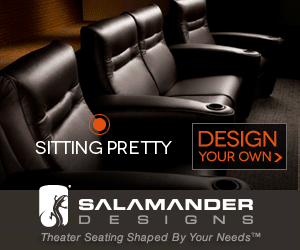 Subscribe to our RSS feed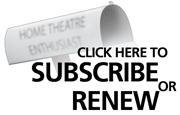 Reason #35 Why Readers Love Widescreen Review:
While on vacation at my uncle's house, I was introduced to WSR. My instinct told me it was just another A/V magazine. Once I picked it up, I couldn't put it down, and I knew this was a keeper. The number one question I receive at work is which is the best sounding movie. With the help of your movie reviews, I now have people calling my cell just to find out which new release sounds the best. Your reviews are always on target! Your product reviews have increased my knowledge beyond expectations. I know that when someone asks me about a new product on the market, all I have to do is wait for my next issue to show up. Your philosophy on sound systems has totally changed the way I go about selling and setting up surround sound systems in my customer's houses. Thanks to WSR I've been able to increase my sales, knowledge, and gain customer satisfaction. In my pursuit for sound perfection WSR is one of my valued assets.
Steve Svalina