Widescreen Review's Home Theater Cruise
Sets Sail November 11, 2017
Widescreen Review is pleased to announce the next generation of the Home Theater Cruise, which will take place in November 2017 aboard Norwegian Cruise Lines' Escape, the newest flagship of the Norwegian fleet. After a hiatus of five years, and before that, 10 sailings, Widescreen Review is bringing back this unique cruising experience with a new Exploring The Future Conference At Sea program.
Widescreen Review's Technical Video Editor and renowned video guru, Joe Kane, is serving as the Conference Chair.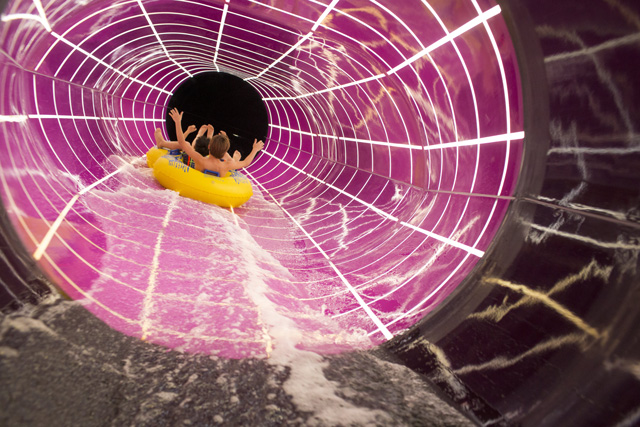 We're confident certain readers of Widescreen Review have fond memories of the Home Theater Cruises. While traveling together we've watched as important people in the industry have come together to discuss their individual views on the state of the audio and video industry. In the relaxed atmosphere of the sea voyage we've witnessed interactions among presenters of different points of view come together in their thought process, and in some cases forming new alliances. We've had the opportunity to witness the beginnings of new product lines. In several cases, the audience has been able to preview technologies to come, as they hear from industry experts about where they'd like to go in an ideal world.
The cruise experience has provided opportunities for prolonged contact among individuals who might not ordinarily have the time to consider each other's ideas and position. It's been amazing to see the connections being made in conferences and again at late-afternoon cocktail parties. Some of the summary sessions at the end of three days of conferences have highlighted shifts in direction and thoughts based on input from the audience as well as each other in the industry.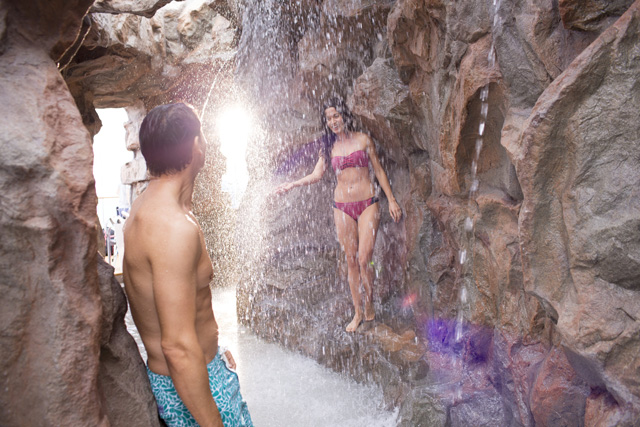 Activities outside the home theater sessions have helped bring together a diverse group of people who get to know each other as individuals, oftentimes sharing common interests outside of HTC topics. During one cruise, there was even a wedding on one of the beautiful beaches.
The industry appears to need this kind of an opportunity to get together again, as we move into UHD and all of the aural and visual options being made available, including Immersive Sound "Surround With Height."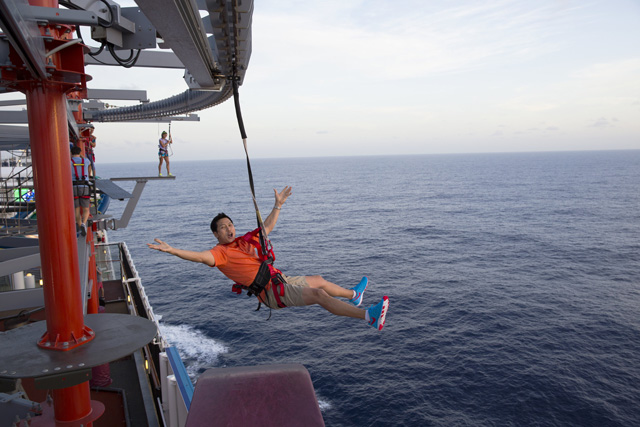 We read about how fast this industry is moving and how everyone is not yet aware of what is going on around them. The upcoming cruise will afford us an opportunity to explore the forest of UHD in all of its aural and visual capabilities, giving industry leaders and a select few audience members an opportunity to see how all the pieces might fit together.
As well, numerous video and audio equipment manufacturers have used the Home Theater Cruise as an incentive reward for their dealers, distributors or reps, who achieved goals set for product sales, or simply as a reward's trip for excellent service to the company.
The Sailing
With that in mind, we'd like to present Exploring The Future, a week-long-experience on Widescreen Review's Home Theater Cruise, wherein we'll bring presenters onboard with diverse views of where the home theater experience is headed. A select few enthusiasts are going to be able to sit in and comment on what they like about various ideas and proposals. Among the topics, as much as UHD seems to be bringing us lots of features and options, we'll address whether there is a way of making it consumer friendly.
Widescreen Review's Home Theater Cruise will sail on the Norwegian Escape. The seven-night Eastern Caribbean cruise will depart on Saturday, November 11, 2017, embarking from Miami, Florida. The Norwegian Escape returns to Miami on Saturday morning, November 18. Our Eastern Caribbean destinations will be St. Thomas, U.S. Virgin Islands; Tortola, British Virgin Islands; and Nassau, Bahamas.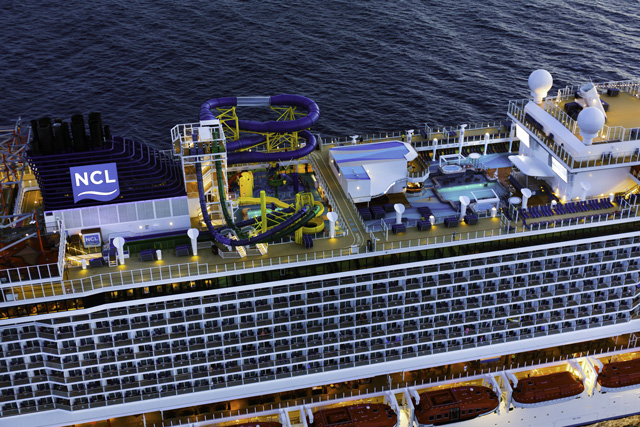 Cruising on the Norwegian Escape, the cruise line's most innovative and exciting ship ever built, is a captivating adventure. Get ready to chase sunsets on The Waterfront, the ship's quarter-mile oceanfront promenade. Explore a world of exotic flavors with two new restaurants from Iron Chef Jose Garces. Get closer to paradise with two quintessential Jimmy Buffett venues: Margaritaville at Sea and the 5 O'clock Somewhere Bar. Sip on some of Napa's best blends at The Cellars, A Michael Mondavi Family Wine Bar. Or try on of the ship's 21 bars and lounges and unique specialty cocktails, hand-crafted by Bar Lab. Be dazzled by Broadway hits like the Tony Award®-winning musical After Midnight. And when you want to hear something just a little bit different, the laughs bursting out of Headliners Comedy Club will surely do the trick.
Discover a new world of Freestyle Cruising on Norwegian Escape. Dine like nowhere else at sea with all of the freedom and flexibility of Freestyle Dining. Flavors come alive at Iron Chef Jose Garces' Bayamo, where seafood meets a Latin twist. Travel somewhere new with familiar favorites and unique additions from around the globe at Food Republic by the Pubbelly Restaurant Group. Or take a bite out of paradise with signature items like the Cheeseburger in Paradise in Jimmy Buffett's Margaritaville. Dine oceanside at La Cucina and enjoy delicious lobster fettuccine. Whatever you're in the mood for, the Norwegian Escape has something for everyone.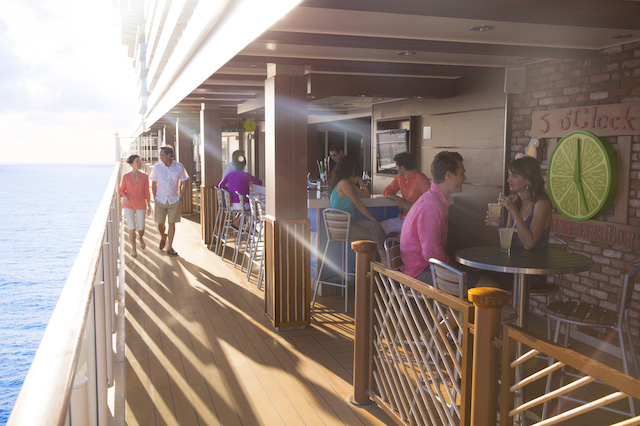 Norwegian Escape's accommodations range from cozy single staterooms to serene spa staterooms and spacious two-bedroom family suites. The Escape features The Haven By Norwegian™ — an exclusive retreat with a variety of luxurious amenities, including a private sun deck for Haven guests. The ship also includes interactive experiences ready to thrill and inspire.
Whether sampling the delicious cuisine prepared by Norwegian's talented chefs, sunning on a lounge chair by the pool, relaxing with a massage in the full-service spa or enjoying the varied entertainment, Norwegian Escape is sure to provide a cruise adventure like no other.
Exploring The Future Conference At Sea
Over twenty (20) hours of the Exploring The Future Conference At Sea is now being planned for the cruise. Visit WidescreenReview.com/HomeTheaterCruise for a periodical update of the seminar program. The conference sessions are a key networking and educational event designed to inform and connect leaders in the CE industry, along with serious end-user enthusiasts. The cruise is designed to deliver crucial industry knowledge and connections.
Sponsorships
Widescreen Review's Home Theater Cruise is seeking industry sponsors. Sponsorships include company logo placement on the Web site and in issue-to-issue write-ups and ads on the cruise in Widescreen Review, on any marketing material produced, on the official sponsor banner used aboard the ship, and on the t-shirt each guest receives. Additionally, there are opportunities for logo placement on handout items given to each guest, such as the Exploring The Future Home Theater Cruise carry bag, water bottle, and notebook. Costs start at $1,000 as a Silver Home Theater Cruise sponsor and $2,000 as a Gold sponsor. There are two Platinum sponsorships. The second Platinum slot is $4,000. The top Platinum sponsorship is $6,000 (the sponsor supplies Widescreen Review's Home Theater Cruise gift bag, with the company logo on one side and the cruise logo on the other). Other logo handout items are priced at $1,000 plus the cost of the item. A sponsored cocktail party slot is $1,000.
Sponsor companies may also be credited as a panel sponsor or have a representative considered for a panel or dedicated conference topic.
Media sponsors are invited to help endorse the event.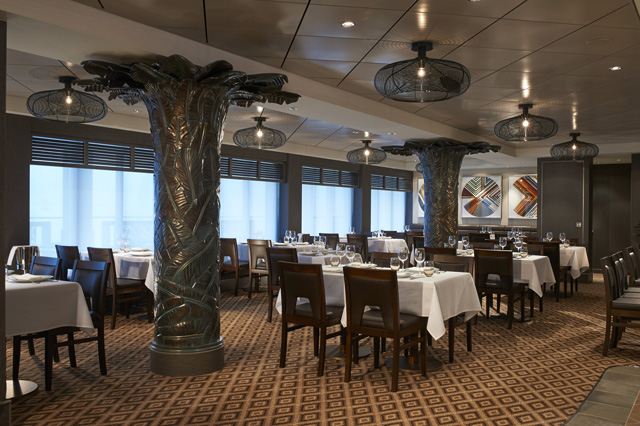 How Companies Can Optimize The Cruise To Their Benefit
Companies can use Widescreen Review's Home Theater Cruise as a sales incentive for dealers, distributors, or reps, or simply a reward trip for excellent service to the company. Just secure a few staterooms and get to marketing! (Added promotion idea…CEDIA Expo 2017 would be a great time to announce winners for press coverage.)
Sponsorship, Event Information, Stateroom Pricing And Pricing For Your Planning Needs
The particulars of the cruise, including sponsorship opportunities and stateroom pricing, can be found on the Widescreen Review Web site at www.WidescreenReview.com/HomeTheaterCruise.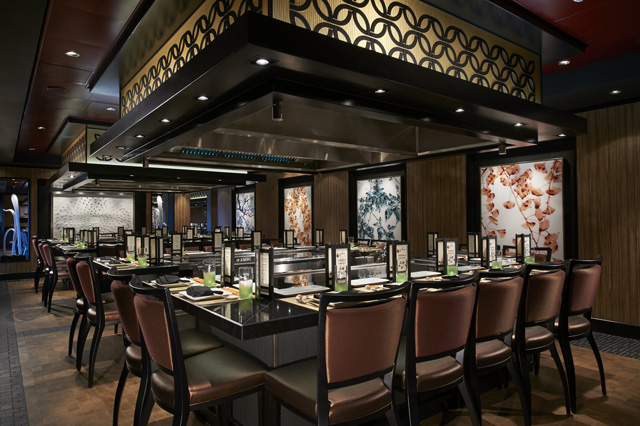 Stateroom pricing ranges from $906.89 per person (interior) to $1,216.89 per person (balcony) to $1,316.89 per person (mini-suite). Note: ALL PORT CHARGES, TAXES, AND CONFERENCE SUPPORT FEES ARE INCLUDED!!!
ALL bookings need to be handled via our Travel Agency—Goldrush Getaways—Deidre Williams—909 230 5920 x5721 or deidrep@goldrushgetaways.com. For sponsorship inquiries please contact Gary Reber at 951 676 4914 or editorgary@widescreenreview.com. For conference inquiries please contact Joe Kane at 818 505 9829 or joekane@att.net, or Gary Reber.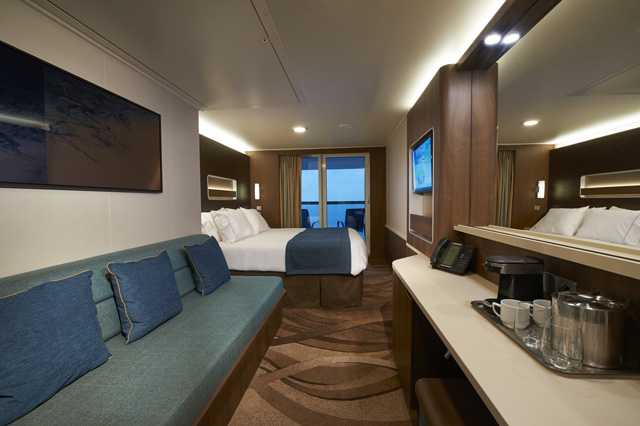 Secure your stateroom space while prices are low and still available. Prices will increase as space is sold by Norwegian Cruise Lines. Guaranteeing your stateroom now for $50.00 ($25.00 per person, double occupancy) will lock in the lowest price. Suites and bookings with more than double occupancy require full deposit ($250.00 per person).
The second DEPOSIT DUE: $500.00 per stateroom NO LATER THAN July 6, 2017. FINAL BALANCE DUE: NO LATER THAN August 1, 2017.
Stateroom assignment (cabin #) is not given until full deposit is paid.
Those flying into Miami, Florida should arrive no later than Saturday morning, November 11, 2017. Those arriving Friday, November 10 will be able to take advantage of our prior night hotel package (to be announced).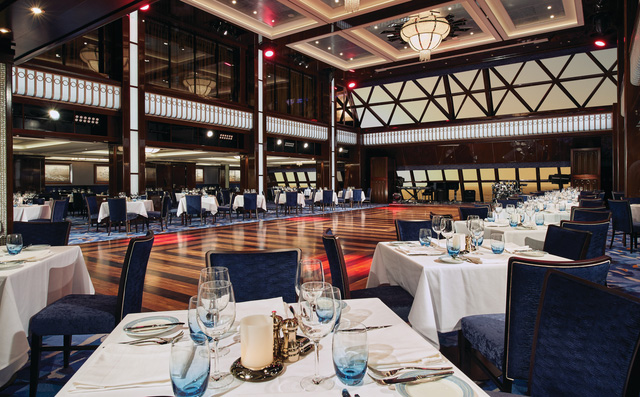 If you have never been on a first-class cruise, you are in for one of the most memorable experiences of your life! And if you have never sailed on a Norwegian cruise ship, you too will be delighted with the amenities, the food, the entertainment, and the service. The last Home Theater Cruise on a Norwegian ship was on the Epic in November 2010, which was then the flagship of the fleet. See Widescreen Review Issue 154, February 2011, pages 36 to 55.