New For Subscribers
Issue 190 Features:
Editor's Couch: 20th Century Fox Halts Blu-ray Disc Reviews
Readers' Letters
Equipment Reviews
• Samsung UN65HU8550: 65-Inch 4K 3D LCD HDTV • Two 1080p 3D Projectors • Two soundbars and two powered subwoofers
Your Home Theatre
• Audiophile Headphones: A Study In Spatial Surround Dimensionality Of 24 Over-Ear And On-Ear Headphones Sourced From The Smyth Realiser A8 Eight-Channel Processor And Other Stereo Sources–Part II
Making Movies
• Reprise Of The Sound Wars At A Theatre Near You: Auro-3D® Versus Dolby® Atmos: Part II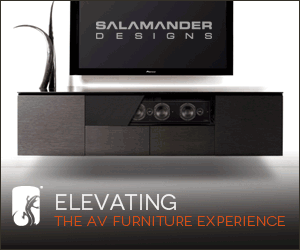 See What's In
The New Issue Of WSR
or check out all of our
back issues

Subscribe to our RSS feed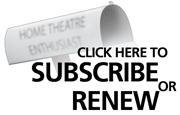 Reason #126 Why Readers Love Widescreen Review:
I read Widescreen Review to determine which products are worth spending my hard-earned money on. With all of the constant changes in the world of home entertainment, one needs a source of information and insight on what works and what doesn't. Having a home theatre, I don't want to go out and buy the latest gimmick. I want parts that will be good now and still be good later on down the line. Widescreen Review lets me know which equipment from the sea of electronics fits my needs! I recommend it to all who want unbiased opinions on what works and what doesn't!
Nick Jeung