New For Subscribers
Issue 190 Features:
Editor's Couch: 20th Century Fox Halts Blu-ray Disc Reviews
Readers' Letters
Equipment Reviews
• Samsung UN65HU8550: 65-Inch 4K 3D LCD HDTV • Two 1080p 3D Projectors • Two soundbars and two powered subwoofers
Your Home Theatre
• Audiophile Headphones: A Study In Spatial Surround Dimensionality Of 24 Over-Ear And On-Ear Headphones Sourced From The Smyth Realiser A8 Eight-Channel Processor And Other Stereo Sources–Part II
Making Movies
• Reprise Of The Sound Wars At A Theatre Near You: Auro-3D® Versus Dolby® Atmos: Part II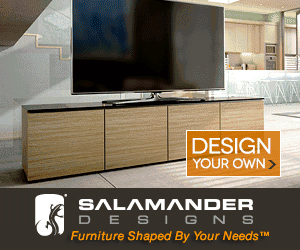 See What's In
The New Issue Of WSR
or check out all of our
back issues

Subscribe to our RSS feed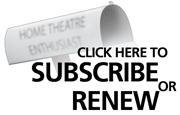 Reason #56 Why Readers Love Widescreen Review:
I am most interested in the formats (audio) of DVDs. I buy a DVD, and then it is re-introduced in a deluxe package some time later. I am not that interested in the extras, but the DVD is invariably upgraded in sound. This is usually DTS ES surround but in some cases DTS ES 6.1 (discrete). Most reviews (Home Theater, Stereophile Guide To Home Theater, Sound And Vision) do not address this situation. I am subscribing to Widescreen Review, hopefully, to solve this problem. I am looking forward to my first issue and a long relationship with your magazine.
Tom Smith