New For Subscribers
Issue 192 Features:
Editor's Couch: Consumer Electronics Show 2015
Equipment Reviews
• SVS Prime Seven-Channel Loudspeaker System • Onkyo TX-NR3030 Audio/Video Receiver
Science Of Imaging
• The Future's So Bright We Gotta Wear Shades: How Lasers Are Used In Projection Displays
Also
• Celebrating The 30th Anniversary Of Digital Sound In Theatres: On Screen With Sound Engineer John F. Allen
• Audiophile Headphones Part V
• UHD Alliance
• One Installer's Opinion: Good News, Bad News, Getting Height Right... And Other Matters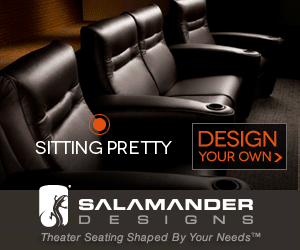 See What's In
The New Issue Of WSR
or check out all of our
back issues

Subscribe to our RSS feed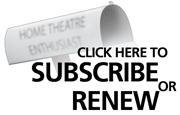 Reason #49 Why Readers Love Widescreen Review:
Reading Widescreen Review for the past four years has been a liberating experience for me. Issue after issue you continue to write the most intelligent, full depth, and logical reviews and you do not pull any punches. I've bought many of my home theatre items after reading about them in WSR, and I must say they perform exactly as you have written in your reviews. I'll be a customer for a long, long time. Thanks for a great magazine.
David Marks