New For Subscribers
Issue 195 Features:
Editor's Couch
•
Birdman
Wins American Society Of Cinematographers Theatrical Award And Academy Award® For Cinematography
Equipment Review
• Denon AVR-X7200W Audio-Video Receiver With Dolby Atmos And Auro-3D
Your Home Theatre
• Hollywood Post Alliance Tech Retreat 2015
Also
• 2015 CES: New Dimensions In Audio And Video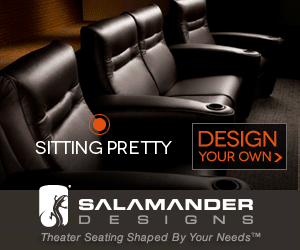 See What's In
The New Issue Of WSR
or check out all of our
back issues

Subscribe to our RSS feed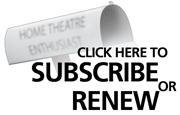 Reason #100 Why Readers Love Widescreen Review:
I primarily read WSR for unbiased information concerning the future of HD DVD. Articles are written in such a way that the average consumer can understand the technology and benefits of HD DVD. It's nice to be able to read articles from purist videophiles/audiophiles who clearly state their opinion on technologies/products with clear, understandable supporting information. When I read WSR, I have no doubt that the information within is complete and accurate. It's a publication I can TRUST!
J Walsh