New For Subscribers
Issue 190 Features:
Editor's Couch: 20th Century Fox Halts Blu-ray Disc Reviews
Readers' Letters
Equipment Reviews
• Samsung UN65HU8550: 65-Inch 4K 3D LCD HDTV • Two 1080p 3D Projectors • Two soundbars and two powered subwoofers
Your Home Theatre
• Audiophile Headphones: A Study In Spatial Surround Dimensionality Of 24 Over-Ear And On-Ear Headphones Sourced From The Smyth Realiser A8 Eight-Channel Processor And Other Stereo Sources–Part II
Making Movies
• Reprise Of The Sound Wars At A Theatre Near You: Auro-3D® Versus Dolby® Atmos: Part II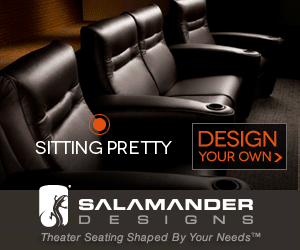 See What's In
The New Issue Of WSR
or check out all of our
back issues

Subscribe to our RSS feed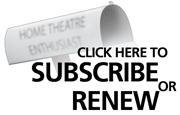 Reason #107 Why Readers Love Widescreen Review:
I love movies. But to get the most enjoyment requires a big investment in time and money. Widescreen Review saves me both by cutting through the BS and giving me advice I can rely on - in tips, hardware purchases, and especially which DVDs are the best. I don't have time to read a bunch of magazines, so I chose the industry leader!
Ray Clement