New For Subscribers
Issue 193 Features:
Editor's Couch: Immersive Sound—2015; A Study In Spatial Surround Dimensionality Of 25 Over-Ear And On-Ear Headphones
New Equipment
• CEDIA 2014 The Ultimate Report Part III: Video
Science Of Imaging
• Joe Kane's It's In The Details
Also
• High-Resolution Audio: Does It Matter?
• Review of the Datasat LS10 Surround Sound Processor With Auro-3D
• Samsung UN65HU9000FXZA: 65-Inch Curved 4K 3D LCD HDTV
• One Installer's Opinion: Ceiling Envy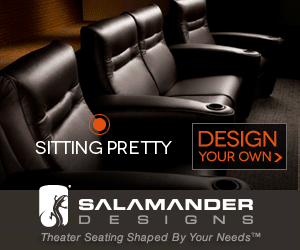 See What's In
The New Issue Of WSR
or check out all of our
back issues
Subscribe to our RSS feed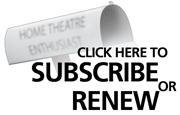 Reason #105 Why Readers Love Widescreen Review:
Since Issue 5 (my first), I focused on reviews of Laser Discs and now DVDs, and From The Editor's Couch. Also, WSR has a lot of punch in the new equipment features. The technical essays have been superb! My home theatre setup depended (and still depends) on knowledge gained from WSR. WSR has become the media reference for me with regard to picture and sound quality assurance in display equipment and widescreen entertainment (movies, music events, and documentaries). I still do not have Issues 1 through 4 or the Premiere Special Edition of WSR and hope you put them on the subscribers' site eventually, so that I can giggle at some of the early typos and slips (if you leave them in). However, I'm sure that the early editions make for interesting historical reading as well, because I believe WSR has moved the display industry forward through the pushing the envelope attitude of Gary Reber. Carry on.
Jerry Daca