Basic Information on new release titles is posted as soon as titles are announced. Once reviewed, additional data is added to the database.
WSR Detailed DVD Review
10,000 BC

Genre:

Fantasy Adventure

Reviewed In

Issue 134 (Sept 2008)

Of Widescreen Review®



Stars:


Steven Strait, Camilla Belle, Cliff Curtis & Narrated By Omar Sharif
Special Features
Special features include a three-minute alternate ending, 11 minutes of deleted scenes, and previews.
DVD General Information

| | |
| --- | --- |
| (Studio/Distributor): | Warner Home Video |
| (Catalog Number): | 1000023986 |
| (MPAA Rating): | PG-13 |
| (Rating Reason): | Sequences of intnese action and violence |
| (Retail Price): | $28.98 |
| (DVD Type): | Dual Side, Single Layer (DVD10) |
| (Widescreen Edition): | Yes |
| (Full Screen Edition): | Yes |
| (Anamorphic Widescreen): | Yes |
| (Running Time In Minutes): | 109 |
| (Color Type): | Color |
| (Chaptered/Scene Access): | Yes |
| (Closed Captioned): | Yes |
| (Regional Coding): | 1 |
| (Theatrical Year): | 2008 |
| (Theatrical Release): | Yes |
| (Direct-To-Video Release): | No |
| (DVD Release Date): | 06/24/08 |
| (THX® Digitally Mastered): | No |
WSR Narrative Review

Story Synopsis:
A remote hunting tribe who dwell in the mountainous region of Africa in 10,000 BC are raided by a mysterious band of warlords on horseback who take many of the clan as slaves. D'leh (Strait), a young hunter in the clan, escapes the warlord's imprisonment, but watches his love, Evolet (Belle), being led away as a slave to the gruesome gang. It is up to D'leh to follow his heart and try to save his captive clansman and his love from a life of beatings, hard labor, and misery. Along the way D'leh meets many leaders of tribes that pledge their allegiance to him to try to overthrow the oppressors and gain the freedom of their fellow clansman back.(Stacey Pendry)

DVD Picture:
The anamorphically enhanced 2.38:1 DVD generally looks soft, but there are times when it can show good detail. Black levels are consistent throughout, but they are slightly elevated. Shadows are delineated well, though. Compression artifacts can be noticed throughout the presentation, and sporadic noise can be distracting as well. Colors are nicely saturated, often popping from the screen, and during daylight scenes, fleshtones look natural. Contrast is balanced well, and edge enhancement is minor. (Danny Richelieu)

Soundtrack:
The DVD򢀙s Dolby₮ Digital 5.1-channel soundtrack features a broad front stage with solid imaging across its breadth. There is also a noticeable sense of depth to the front stage, with good dynamic range. The surrounds can be lacking, though, which is disappointing. Fidelity is pristine, but bass tonality is rather poor. Dialogue often sounds too forward with poor spatial integration, but it is recorded well, sounding crisp and articulate. (Danny Richelieu)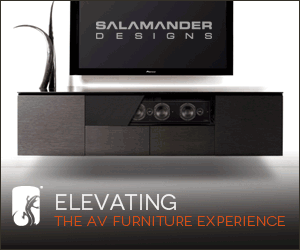 Subscribe to our RSS feed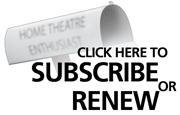 Reason #19 Why Readers Love Widescreen Review:
Iíve been reading WSR since Issue 1. I have never had any problem, any misunderstanding, or any doubt about their published articles or interviews. They are absolutely thrust full. The articles look like a Master Business Course. It is a fantastic well-written magazine with brilliant topics, thanks to the capacity of the editors and their teams. Years ago, I discussed this in Las Vegas with a George Lucas THX engineer, and at the end of two hours he agreed with me. My information was based on all the WSR issues I had read.
Luiz Antonio Picolo