Basic Information on new release titles is posted as soon as titles are announced. Once reviewed, additional data is added to the database.
WSR Detailed DVD Review
Prairie Home Companion, A

Genre:

Comedy Drama

Reviewed In

Issue 114 (Nov 2006)

Of Widescreen Review®



Stars:


Marylouise Burke, Woody Harrelson, LQ Jones, Tommy Lee Jones, Garrison Keillor, Kevin Kline, Lindsay Lohan, Virginia Madsen, John C. Reilly, Maya Rudolph, Tim Russell, Sue Scott, Meryl Streep & Lily Tomlin
Special Features
Special features include Onstage At The Fitzgerald: A Music Companion, which are extended segments of ten musical and six advertisements that appear in the film; a 49-minute Come Play With Us: A Feature Companion featurette; commentary with Director Robert Altman and Kevin Kline; the soundtrack preview of 16 different songs; the theatrical trailer; sneak peeks; DVD-ROM features; and up-front ads.
DVD General Information

| | |
| --- | --- |
| (Studio/Distributor): | New Line Home Entertainment |
| (Catalog Number): | N10541 |
| (MPAA Rating): | PG-13 |
| (Rating Reason): | For risque humor |
| (Retail Price): | $27.95 |
| (DVD Type): | Single Side, Dual Layer (DVD9) |
| (Widescreen Edition): | Yes |
| (Full Screen Edition): | No |
| (Anamorphic Widescreen): | Yes |
| (Running Time In Minutes): | 105 |
| (Color Type): | Color |
| (Chaptered/Scene Access): | Yes |
| (Closed Captioned): | Yes |
| (Regional Coding): | 1 |
| (Theatrical Year): | 2006 |
| (Theatrical Release): | Yes |
| (Direct-To-Video Release): | No |
| (DVD Release Date): | 10/10/06 |
| (THX® Digitally Mastered): | No |
WSR Narrative Review

Story Synopsis:
Somehow, in the age of television, a radio variety show called A Prairie Home Companion managed to survive some fifty years after it should have died. Performed live at the Fitzgerald Theater in St. Paul, Minnesota, a few hundred people showed up every Saturday night to watch their favorite entertainers put on the show. But unbeknownst to all one particular rainy Saturday, it was time to call it a night, the party was over, the lights were going out, and they wouldn't be coming back on again...ever. (Tricia Spears)

DVD Picture:
With an image that is neither sharp nor chromatically pleasing, the anamorphically enhanced 2.35:1 DVD picture can be difficult to watch. Skin-tones have a pasty complexion, and the picture is generally of such poor detail that it looks fuzzy. (Danny Richelieu)

Soundtrack:
The Dolby® Digital 5.1-channel soundtrack can be fully active at times, but generally the surrounds are not utilized as well as they could be. Dialogue is generally well recorded and played back, but it can sound boxy and underdeveloped in the treble. The soundtrack is not exciting, but it isn't terrible. (Danny Richelieu)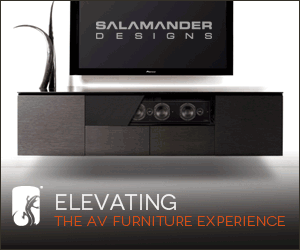 Subscribe to our RSS feed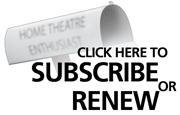 Reason #130 Why Readers Love Widescreen Review:
Widescreen Review contains the most comprehensive information available on new products, market trends, and emerging technologies. Your detailed analysis of display and recording technologies sets the standard by which other industry publications should be measured. I purchase millions of dollars of A/V gear yearly, and Widescreen Review helps me keep up-to-date and ensure that the technologies that I am purchasing will not be obsolete in a year. New product reviews in Widescreen Review are both accurate and honest. If a product performs poorly, I want to know about it. Unlike other trade publications that give glowing reviews on every product, Widescreen Review can be counted on for the real story.
Brandon Nickel