Basic Information on new release titles is posted as soon as titles are announced. Once reviewed, additional data is added to the database.
WSR Detailed DVD Review
Dawn Of The Dead

1978 / Divimax Series Special Edition

Genre:

Horror

Reviewed In

Issue 84 (May 2004)

Of Widescreen Review®



Stars:


David Emge, Ken Foree, Scott H. Reiniger & Gaylen Ross
Special Features
Fans of The Living Dead will be pleased with the extras on this new Divimax Series Special Edition. Included is an audio commentary track moderated by Perry Martin and featuring director George A. Romero, makeup effects artist Tom Savini, and assistant director Chris Romero. There is also a gallery of posters and promotional material, a George A. Romero biography, two trailers, TV spots, radio spots, and a preview of the comic book.
DVD General Information

| | |
| --- | --- |
| (Studio/Distributor): | Anchor Bay Entertainment |
| (Catalog Number): | DV12163 |
| (MPAA Rating): | Not Rated |
| (Rating Reason): | NA |
| (Retail Price): | $19.98 |
| (DVD Type): | Single Side, Dual Layer (DVD9) |
| (Widescreen Edition): | Yes |
| (Full Screen Edition): | No |
| (Anamorphic Widescreen): | Yes |
| (Running Time In Minutes): | 127 |
| (Color Type): | Color |
| (Chaptered/Scene Access): | Yes |
| (Closed Captioned): | Yes |
| (Regional Coding): | 1 |
| (Theatrical Year): | 1978 |
| (Theatrical Release): | Yes |
| (Direct-To-Video Release): | No |
| (DVD Release Date): | 03/09/04 |
| (THX® Digitally Mastered): | No |
WSR Narrative Review

Story Synopsis:
George A. Romero

DVD Picture:
This new anamorphically enhanced 1.85:1 DVD exhibits a picture that surpasses the poor quality of the previously released, non-anamorphic DVD (Issue 30). The color scheme exhibits satisfying balance, with accurate fleshtones, bluish

Soundtrack:
The remastered Divimax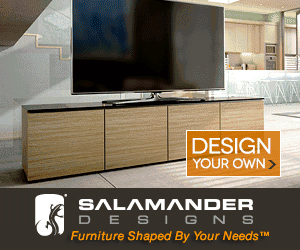 Subscribe to our RSS feed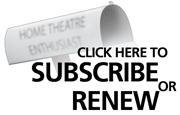 Reason #15 Why Readers Love Widescreen Review:
This is THE magazine that presents all that I need to have to evaluate and buy equipment, know what's up in the industry, and which provides a listing of DVD reviews and release schedules. In short, it is an almanac for reference, opinion, and knowledge. I must say that I have read just about every magazine that deals with home theatre that has been published. Widescreen is more professional, more comprehensive, and more up-to-date than the rest. I have read the rest, but I am staying with the best.
Walter Mettal