Basic Information on new release titles is posted as soon as titles are announced. Once reviewed, additional data is added to the database.
WSR Detailed Disc Review
Gran Torino




Genre:

Drama

Reviewed In

Issue 141 (July/Aug 2009)

Of Widescreen Review®



Stars:


Clint Eastwood, Bee Vang, Ahney Her, Christopher Carley, John Carroll Lynch, Brian Haley, Geraldine Hughes, Brian Howe & William Hill
WSR Review Scores

WSR Picture Rating:

3.5

DD Sound Rating:

NR

DD Plus Sound Rating:

NR

DD True HD Sound Rating:

NR

DTS Rating:

NR

DTS-HD Rating:

NR

DTS-HD Master Audio Rating:

3.5

PCM Audio Rating:

NR

WSR Score:

5

Download WSR Review
Reference Systems

Critics' Composite Score:

5

Special Features
Special features include three featurettes: The Eastwood Way (HD 19:17), Manning The Wheel (HD 09:23), and Gran Torino: More Than A Car (HD 03:57); BD-Live interactivity; up-front ads; and a digital copy of the film.

Disc General Information

| | |
| --- | --- |
| (Studio/Distributor): | Warner Home Video |
| (Catalog Number): | 3000020694 |
| (MPAA Rating): | R |
| (Rating Reason): | Language throughout and some violence |
| (Retail Price): | $34.99 |
| (Disc Type): | Single Side, Dual Layer (BD-50) |
| (Widescreen Edition): | Yes |
| (Full Screen Edition): | No |
| (Running Time In Minutes): | 117 |
| (Color Type): | Color |
| (Chaptered/Scene Access): | Yes |
| (Closed Captioned): | Yes |
| (Regional Coding): | Not Indicated |
| (Theatrical Year): | 2008 |
| (Theatrical Release): | Yes |
| (Direct-To-Video Release): | No |
| (Disc Release Date): | 06/09/09 |
| (THX® Digitally Mastered): | No |
WSR Narrative Review

Story Synopsis:
Korean War vet and retired autoworker Walt Kowalski (Eastwood) doesn't much like how his life or his neighborhood have turned out. He especially doesn't like the people next door, Hmong immigrants from Southeast Asia. But events force Walt to defend those neighbors against a local gang that feeds on violence and fear. (Tricia Spears)

Picture:
The 1080p VC-1 picture exhibits in numerous scenes a gloomy, overcast character with subdued, understated colors and fleshtones. Hues are not fully saturated, and the picture appears gritty and edgy. Other scenes appear perfectly natural, though, still with the overcast character. Shadow delineation is good and reveals fine textures and depth. Blacks are solid and deep. Overall, this is a presentation that projects a slightly dull visual experience. (Gary Reber)

Sound:
The Dolby₮ TrueHD 5.1-channel soundtrack is extremely subdued and front-channel focused, with the slightest subtle surround, which is virtually undetectable. Dialogue sounds nicely integrated spatially. The music score is the highlight of the soundtrack and is nicely recorded with a wide and deep soundstage, but still subtle in the surrounds. Bass extension is limited in the .1 LFE channel and is infrequently employed. This is a mediocre soundtrack that lacks dynamic involvement and surround envelopment, limiting the sound to a monaural focus. (Gary Reber)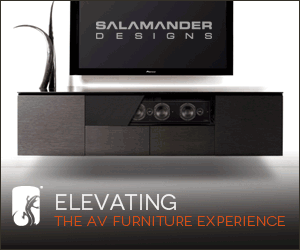 Subscribe to our RSS feed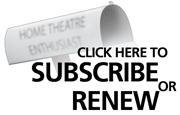 Reason #131 Why Readers Love Widescreen Review:
I read it because I need it! For an avid audio/video enthusiast such as myself, Widescreen Review literally blows away the competition in terms of technical expertise and professional journalism when covering the world of cinema. Whether it is for the home or the local movie theatre, the magazine's articles are the most complete from my experience. This is particularly evident with topics that are covered over multiple issues. Instead of what could be a brief overview, there appears to be a journalistic determination to "do it right or don't do it at all" attitude from the very beginning. There are three key factors that I believe contribute to this achievement. One is the amount of research you do, and you do it with a resolve to touch as many bases as possible. Two is the amount of preparation that goes into each article or review, which most readers only get to read the tip of the iceberg as a finely polished product. Finally, your passion for the field you cover is as great or greater than that of your readers.
Jay Winter