Basic Information on new release titles is posted as soon as titles are announced. Once reviewed, additional data is added to the database.
WSR Detailed Disc Review
Observe And Report




Genre:

Comedy

Reviewed In

Webzine Exclusive

Of Widescreen Review®



Stars:


Seth Rogen, Anna Faris, Michael Pena, Celia Weston & Ray Liotta
WSR Review Scores

WSR Picture Rating:

5

DD Sound Rating:

NR

DD Plus Sound Rating:

NR

DD True HD Sound Rating:

3

DTS Rating:

NR

DTS-HD Rating:

NR

DTS-HD Master Audio Rating:

NR

PCM Audio Rating:

NR

WSR Score:

1.5

Download WSR Review
Reference Systems

Critics' Composite Score:

NA

Special Features
Special features include commentary by Actors Seth Rogen and Anna Faris and Director Jody Hill, Seth Rogers & Anna Faris: Unscripted (SD 07:38), the Forest Ride Mall: Security Recruitment Video (SD 03:01), the featurette "Basically Training" (SD 06:48), 17 additional and extended scenes (SD 27:11), a gag reel (SD 12:17), up-front previews, BD-Live interactivity, and a digital copy of the film.
Disc General Information

| | |
| --- | --- |
| (Studio/Distributor): | Warner Home Video |
| (Catalog Number): | 3000021417 |
| (MPAA Rating): | R |
| (Rating Reason): | Pervasive language, graphic nudity, drug use, sexual content and violence |
| (Retail Price): | $35.99 |
| (Disc Type): | Single Side, Single Layer (BD-25) |
| (Widescreen Edition): | Yes |
| (Full Screen Edition): | No |
| (Running Time In Minutes): | 87 |
| (Color Type): | Color |
| (Chaptered/Scene Access): | Yes |
| (Closed Captioned): | Yes |
| (Regional Coding): | Not Indicated |
| (Theatrical Year): | 2009 |
| (Theatrical Release): | Yes |
| (Direct-To-Video Release): | No |
| (Disc Release Date): | 22 |
| (THX® Digitally Mastered): | No |
WSR Narrative Review

Story Synopsis:
"Observe And Report" stars Seth Rogen as Ronnie Barnharadt, the head of security at the Forest Ridge Mall. Ronnie patrols his jurisdiction with an iron fist. The master of his domain, he combats skateboarders, shoplifters, and the occasional unruly customer, while dreaming of the day when he can swap his flashlight for a badge and a gun. Ronnie's delusions of grandeur are put to the test when the mall is struck by a flasher. Driven by his personal duty to protect and serve the mall and its patrons, Ronnie seizes the opportunity to showcase his underappreciated law enforcement talents on a grand scale, hoping his solution of this crime will earn him a coveted spot at the police academy and the heart of his elusive dream girl Brandi (Faris), the hot make-up counter clerk who won't give him the time of day. But his single-minded pursuit of glory launches a turf war with the equally competitive Detective Harrison (Liotta) of the Conway Police, and Ronnie is confronted with the challenge of not only catching the flasher, but getting him before the real cops do. (Gary Reber)

Picture:
The 2.40:1 1080p VC-1 picture quality is superb, with excellent contrast and a fully saturated color palette. Hues are vivid and rich, for a warmly saturated picture that pops. Blacks are deep and solid, and shadow delineation is nicely revealing. The imagery is dimensional throughout. Resolution is excellent. The picture is sharp and clear and revealing of fine textures and facial features. This is a very pleasing picture experience that is impressively colorful and vivid. (Gary Reber)

Sound:
The Dolby₮ TrueHD 5.1-channel soundtrack is conventional throughout, with production sound and ADR dialogue that is wanting in spatial integration at times. Surround envelopment is pretty much limited to the music score, with occasional sound-effect ambiance. Atmospheric sound effects are focused on the front channels. Deep bass extension is solid in the .1 LFE channel when active. But overall, this is an unimpressive soundtrack that is inconsistent throughout. (Gary Reber)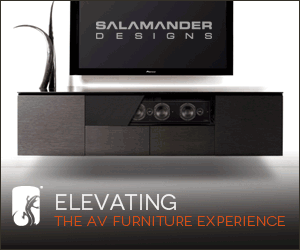 Subscribe to our RSS feed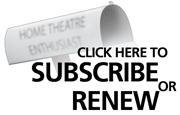 Reason #30 Why Readers Love Widescreen Review:
I read Widescreen Review because of the honest reviews on home theatre components and the great one-on-one interviews. I subscribe to several home theatre magazines, but hands down Widescreen Review is always a must-read every month, and for that I thank you.
Mike Butny