Basic Information on new release titles is posted as soon as titles are announced. Once reviewed, additional data is added to the database.
WSR Detailed Disc Review
Whiteout




Genre:

Thriller

Reviewed In

Issue 146 (Jan/Feb 2010)

Of Widescreen Review®



Stars:


Kate Beckinsale, Gabriel Macht, Columbus Short, Alex O'Loughlin, Shawn Doyle & Tom Skerritt
WSR Review Scores

WSR Picture Rating:

4.5

DD Sound Rating:

NR

DD Plus Sound Rating:

NR

DD True HD Sound Rating:

5

DTS Rating:

NR

DTS-HD Rating:

NR

DTS-HD Master Audio Rating:

NR

PCM Audio Rating:

NR

WSR Score:

4

Download WSR Review
Reference Systems

Critics' Composite Score:

NA

Special Features
Special features include two featurettes: The Coldest Thriller Ever with Kate Beckinsale and the crew in the arctic tundra, braving disintegrating sets, gale-force winds, and 65-degree lunch hours (HD 12:02) and From Page To Screen with Writer Greg Rucks, Artist Steve Liebe, and the crew (HD 12:05); two deleted scenes (SD 04:14); plus a digital copy of the film.

Disc General Information

| | |
| --- | --- |
| (Studio/Distributor): | Warner Home Video |
| (Catalog Number): | 3000023124 |
| (MPAA Rating): | R |
| (Rating Reason): | Violence, grisly images, brief strong language and some nudity |
| (Retail Price): | $35.99 |
| (Disc Type): | Single Side, Single Layer (BD-25) |
| (Widescreen Edition): | Yes |
| (Full Screen Edition): | No |
| (Running Time In Minutes): | 101 |
| (Color Type): | Color |
| (Chaptered/Scene Access): | Yes |
| (Closed Captioned): | Yes |
| (Regional Coding): | Not Indicated |
| (Theatrical Year): | 2009 |
| (Theatrical Release): | Yes |
| (Direct-To-Video Release): | No |
| (Disc Release Date): | 01/19/10 |
| (THX® Digitally Mastered): | No |
WSR Narrative Review

Story Synopsis:
Based on the graphic novel written by Greg Rucka and illustrated by Steve Lieber, Whiteout follows a detective in Antarctica who races to find a mysterious killer before she becomes his next victim. For U.S. Marshall Carrie Stetko (Beckinsale), things get dangerous when she is sent to investigate a body on the ice, Antarctica's first homicide. A shocking discovery in itself, it will plunge her into an even more bizarre mystery and the revelation of secrets long buried under the endless ice...secrets that someone believes are still worth killing for. (Gary Reber)

Picture:
The 1080p VC-1 picture portrays a dark, cold Antarctica with constant wind and flurries swirling around in a dark, brutal outside environment, with temperatures at -55C. Such scenes effectively convey the stark frigid nature of Antarctica. The color palette is bluish-gray, with glimpses of human facial tones that appear perfectly natural. The interior scenes are generally nicely contrasted, with natural hues and deep blacks. Shadow delineation is good and reveals excellent depth. Dimensionality also is effective, with images that are generally sharp and clear. Close-ups reveal facial features and object textures, except that Carrie's attributes are softened. This is a visually effective picture, with at times, remarkable cinematography. (Gary Reber)

Sound:
The Dolby₮ TrueHD 5.1-channel soundtrack is superb, with robust and aggressive holosonic₮ surround envelopment driven by a dynamic full orchestral music score that is spread wide and deep across the soundstage, with impressive depth well into the surrounds. Bass extension is effectively powerful and deep, especially below 25 Hz in the .1 LFE channel. But it is the driving music score that seems almost constant throughout the film that creates the sense of suspense. Dialogue is generally quite intelligible, with good spatial integration with the scenes. Atmospheric and sound effects are directionalized and nicely characterize the howling winds, blizzards, snowplows, and airplanes. This is an excellent soundtrack, with effective soundfield delineation that won't disappoint. (Gary Reber)

This Disc Contains The Following WSR-Rated Superb Qualities:
Subscribe Now!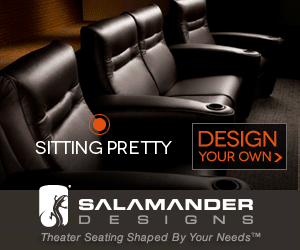 Subscribe to our RSS feed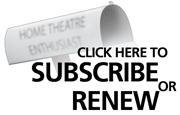 Reason #83 Why Readers Love Widescreen Review:
I read Widescreen Review because itís simply one of the most intelligent sources of A/V information, both in terms of format and content. Product reviews are honest and thorough. I humbly admit that for the last two years I have been borrowing my brother-in-laws' copies of WSR when he was finished reading them. I am now happy to report that as of last week, I am an official subscriber of WSR and will be for many years to come. I have not been in the Custom A/V industry very long (two years), but I have spent the last 12 years in the computer and networking world, and I know thoughtful, well-sourced copy when I read it. I have come to trust WSR's reviews as a benchmark from which I form many opinions. The hard work of each reviewer makes each of us who reads it a much more credible source of information for our clients. A mentor of mine once told me that no one person has all the answers. The trick is knowing who you should listen to, and WSR has proved itself worthy month after month.
Bryant Moore