Basic Information on new release titles is posted as soon as titles are announced. Once reviewed, additional data is added to the database.
WSR Detailed Disc Review
Color Purple, The




Genre:

Drama

Reviewed In

Issue 154 (February 2011)

Of Widescreen Review®



Stars:


Danny Glover, Adolph Caesar, Margaret Avery, Rae Dawn Chong & Whoopi Goldberg
WSR Review Scores

WSR Picture Rating:

5

DD Sound Rating:

NR

DD Plus Sound Rating:

NR

DD True HD Sound Rating:

NR

DTS Rating:

NR

DTS-HD Rating:

NR

DTS-HD Master Audio Rating:

4

PCM Audio Rating:

NR

WSR Score:

5

Download WSR Review
Reference Systems

Critics' Composite Score:

4

Special Features
Special features include two documentaries: Conversations With Ancestors: The Color Purple From Book To Screen with memoirs from author Alice Walker (SD 26:39) and A Collaboration Of Spirits: Casting And Acting The Color Purple with cast and filmmakers' interviews embracing their roles in the production (SD 28:40), the featurette The Color Purple: The Musical (SD 07:34), behind the scenes and cast galleries, two teaser trailers and the theatrical trailer, plus a 32-page color booklet containing an essay on adapting the novel and essays on the actors and Director Steven Spielberg.

Disc General Information

| | |
| --- | --- |
| (Studio/Distributor): | Warner Home Video |
| (Catalog Number): | 3000035739 |
| (MPAA Rating): | PG-13 |
| (Rating Reason): | |
| (Retail Price): | $34.99 |
| (Disc Type): | Single Side, Dual Layer (BD-50) |
| (Widescreen Edition): | Yes |
| (Full Screen Edition): | No |
| (Running Time In Minutes): | 154 |
| (Color Type): | Color |
| (Chaptered/Scene Access): | Yes |
| (Closed Captioned): | Yes |
| (Regional Coding): | Not Indicated |
| (Theatrical Year): | 1985 |
| (Theatrical Release): | Yes |
| (Direct-To-Video Release): | No |
| (Disc Release Date): | 01/25/11 |
| (THX® Digitally Mastered): | No |
WSR Narrative Review

Story Synopsis:
The Color Purple received eleven Academy Award₮ nominations and countless 򢀜Best Picture of the Year򢀝 awards. Based on Alice Walker򢀙s Pulitzer Prize-winning novel, this is a powerful, richly textured, decades spanning story of the indomitable Celie (Goldberg), a young woman forced to marry a brutal man she calls 򢀜Mister򢀝 (Glover) in the deep American south. Goldberg won the Best Actress Golden Globe Award and an Oscar₮ nomination򢀔and the acclaim for her impressive portrayal as her best work ever. (Gary Reber)




Picture:
The previously reviewed anamorphically enhanced 1.78:1 DVD in Issue 71 exhibited a smooth and clear picture, with satisfying detail and definition, while retaining a slightly soft nostalgic quality. The 1080p AVC Blu-ray Disc򢄢 rendering is similar in image character, with well-balanced contrast and shadow delineation, though, some scenes retain the filmmakers' intended slightly hazy character. Dimensional depth is excellent. Colors are well balanced with, at times, richly saturated hues. Fleshtones are accurately rendered and blacks are deep and solid. While edge enhancement was prominent on the DVD, the artifact is thankfully absent here. The source element reveals slight film grain but otherwise is visually pristine. This rendering is the definitive version of the film, which is cinematically engaging throughout and sure to please fans of this classic. (Gary Reber)



Sound:
The DTS-HD Master Audio򢄢 5.1-channel soundtrack is superior to the previously remastered Dolby₮ Digital 5.1 soundtrack on the DVD. Midrange clarity is refined and, at times, the sound is nicely holosonic₮ and immersive in nature, with judicious, effective use of the surrounds in rendering atmosphere from the orchestral music and effects. The dialogue sounds adequately natural in tonality and spatial integration, and the narration segments are perfectly balanced against the other elements. The fidelity remains noticeably dated to a certain extent. Deep bass is usually reserved, but there is sparse activity in the .1 LFE channel. Overall, the soundtrack is a pleasing experience, though, at times, for no apparent reason, the sound collapses to monaural, even during musical sequences, which is a disappointment. (Gary Reber)

This Disc Contains The Following WSR-Rated Superb Qualities:
Subscribe Now!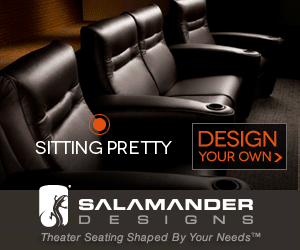 Subscribe to our RSS feed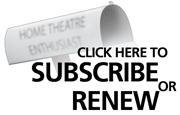 Reason #102 Why Readers Love Widescreen Review:
I just recently started a home theatre business called Celestial Audio Video. Widescreen Review plays an important part for many reasons. Not only can I keep up with new trends and new technologies, I can understand better, and I am able to also explain to customers about forth-coming products. The in-depth and detail of your articles are not only appreciated but needed. In short, on a professional level your publication is a must-read every month. On a personal level, I enjoy the DVD reviews, the monthly feedback, and editor's couch. I would also like to see more reviews on DVD concerts. As far as I'm concerned, your magazine is top notch for home theatre, unsurpassed by none and stands in a class by itself. A true reference quality publication.
Charles Lademan