December 21, 2007

Triad Speakers, Inc. And Anthony Grimani's Performance Media Industries, LTD Partner To Add Three New Home Theater Solutions Atop The Triad Lineup Of Products



[The following is a release from Triad Speakers]




Recent News

October 18, 2014
October 17, 2014
October 17, 2014
October 17, 2014
October 17, 2014
October 16, 2014
October 15, 2014
October 13, 2014
October 7, 2014


Custom loudspeaker solution manufacturer, Triad Speakers, Inc., announced today that they have partnered with Anthony Grimani's Performance Media Industries, LTD (PMI) to deliver three high-performance audio solutions for home theater.

Available January 2008, each of the three solutions will be comprised of the same core design and engineering service from PMI, Triad's top-of-the-line loudspeakers and a full ensemble of acoustic treatments. The three turnkey systems represent the very best that Triad has to offer.

"Triad and PMI have a long history of working together to deliver some of the world's best sounding home theaters. The next logical step was for us to standardize several turnkey solutions for the dealer," says Triad's director of sales and marketing Paul Scarpelli.

Drawing from many years of practical experience with Triad products, PMI focused on the company's InRoom Gold Monitors and Platinum LCRs to optimally serve rooms defined as small, medium and large, based on cubic volume.

Integration of each of the three systems begins with the development of a room-specific, engineered plan set by PMI. The 36-page plan set will guide the entire project team in placing the listeners and all loudspeaker components, as well as the specified acoustic treatment system.

"The acoustic character of any room damages the performance of even the finest loudspeaker systems," added Grimani, "By implementing the PMI plan set, the Triad dealer will be able to provide its customer with incredibly high performance and fully utilize the performance of the Triad speaker products."

MSRP for the three systems begins at $40,750 (small room), $60,650 (medium room) and $74,250 (large room). All three systems will be available beginning January 1, 2008.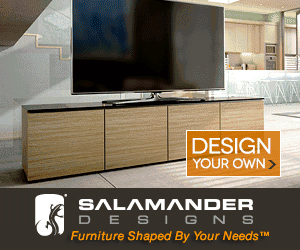 Subscribe to our RSS feed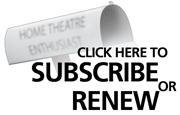 Reason #48 Why Readers Love Widescreen Review:
In addition to Widescreen Review, I subscribe to several audio/video publications, such as Sound And Vision, Stereophile, Stereophile Guide To Home Theater, Audio Video Interiors, and peruse through the myriad of British audio video publications when I go to Borders, Barnes & Nobles, or Tower Records. I must acknowledge that Widescreen Review is one of the better ones because it is more like a trade publication than a magazine full of advertisements. Moreover, Widescreen Review was one of the first publications to delve into DVI and more importantly, HMDI, which I deem important because it can make a lot of the current products out there obsolete. Put simply, Widescreen Review is The New York Times of audio/video publication. In other words, if you want real news, you read The New York Times. To stay on top of what's happening in the audio/video industry, you read Widescreen Review. Enough said.
Dick Lew