January 7, 2008

BluFocus Launches: Entertainment Industry's First Advanced Testing And Advisory Service Specialist For Blu-ray Movie Titles

Expanded capabilities of Blu-ray titles means studios, player manufacturers, authoring facilities and tool developers must ensure issue-free customer experience

[The following is a release from BluFocus]


Recent News

October 18, 2014
October 17, 2014
October 17, 2014
October 17, 2014
October 17, 2014
October 16, 2014
October 15, 2014
October 13, 2014
October 7, 2014


The days when a studio could master a DVD and rapidly get it to market with minimal testing are fading fast. The latest Blu-ray movie titles are essentially a sophisticated blend of advanced interactive software and high-definition video and audio. As such, they require advanced testing methodologies to ensure they deliver functionality as intended in all the latest Blu-ray players.

To ensure that studios can be certain that the latest box-office hit will operate issue-free in any Blu-ray player, a new company has launched. Founded by industry experts with years of expertise in DVD/Blu-ray engineering and production, BluFocus aims to address the emerging need for advanced methodologies for Blu-ray title testing and quality assurance.

"Existing standard DVD testing approaches do not address the complexities of the advanced Blu-ray platform; we are filling this gap by offering state-of-the-art Blu-ray title testing experience to all stakeholders in the production process," said Paulette E. Pantoja, founder and CEO of newly formed BluFocus Inc. "We address the needs of all of the Blu-ray constituents: studios, authoring facilities, players manufacturers, and the emerging developers of Blu-ray disc tools."

BluFocus is particularly familiar with the qualification of Blu-ray disc Java (BD-J). BD-J is the interactive platform supporting advanced bonus content for Blu-ray Disc. It allows content on Blu-ray Disc titles to be far more sophisticated than content provided by standard DVD, and offers the potential for interactive features, network access, picture-in-picture and access to local storage.

"We believe that the testing methodologies currently in place—while appropriate for DVD titles—are not sufficient for Blu-ray discs. No one in the business wants to see a title released to the market with problems, but this will be an increasingly common event unless the quality assurance process is scoped out to include the advanced features of the Blu-ray format," said Pantoja.

BluFocus is already working with several movie studios to qualify certain titles, complementary service providers, and a leading BD Live technology developer in order to offer authorized testing for network connected BD-J features.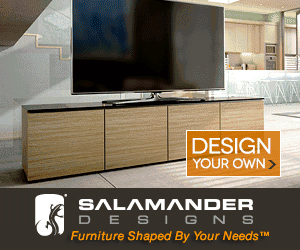 Subscribe to our RSS feed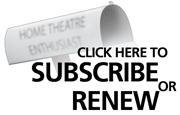 Reason #85 Why Readers Love Widescreen Review:
Well, I've always been attracted by the world of pleasures that we can get from good hi-fi systems and more recently by good home theatre equipments. I was only 20 years old (23 years ago) when I bought a pair of Kef 105.4 reference series loudspeakers at $2,000. At that time, I earned only $6,000 a year, and my mother thought I was really crazy to spend so much money. But I have never regretted it and it is the same for all I have bought since then (over $25,000...). More recently, I have discovered your Web Site on the net, and I must tell you that I was very impressed by this incredible DVD search engine. It was not long before I subscribed to your magazine. I have sent your Web Site address to many friends who share my love for home theatre. I'm happy to tell you that they are also very enthusiastic about it. There is nothing that comes close to it. I'm also impressed by the quality of the reviews; in particular the very detailed commentary about sound and picture. I store on my Pocket PC the Picture, DD, DTS and critics rating for all my DVDs (close to 300...). Now, I'm hooked on your magazine (as well as the Web Site), and I can say that I read from cover to cover. I was also impressed with the way you push forward HDTV and in particular, D-VHS. I MUST TELL YOU THAT WE NEED YOU AS MUCH AS YOU NEED US... I appreciate that you are not just doing your job. I can tell that you are really passionate about it, as I am. In fact, if I lived near you, I would love to be part of your team. So, if I had to summarize my thought about why I read Widescreen Review, I would say first that with your magazine and Web Site, I'm much better informed, so I can make smarter equipment and software purchases for my hard-earned money and second but not least, I feel that I am in a modest way, helping you do the work that is important to push forward (faster and better) the wonderful world of home theatre. Keep up the good work. I am a fan from Longueuil (near Montreal.
Michel Lamarche