March 24, 2008

JBL, Inc. Now Shipping Its JBLŽ ES Series Loudspeakers, Which Feature Elegant Styling And Exceptional Performance



[The following is a release from JBL]




Recent News

September 17, 2014
September 17, 2014
September 16, 2014
September 16, 2014
September 17, 2014
September 13, 2014
September 13, 2014
September 13, 2014
September 12, 2014


JBL, Inc. today announced it is now shipping its ES Series loudspeakers, a complete lineup of home theater and stereo models that combines upgraded performance with elegant design. JBL(R) ES Series loudspeakers utilize technologies employed in the company's professional models to deliver exceptional sound quality.

The JBL ES Series includes a wall-mount/bookshelf monitor (ES10); two bookshelf loudspeakers (ES20, ES30); two floorstanding speakers (ES80, ES90); a center channel speaker (ES25C); and two subwoofers (ES150P and ES250P). Suggested retail prices range from $329 to $1,198 per pair.

ES Series loudspeakers feature distinctive new styling, with tapered enclosures, and a front baffle that curves into the top surface. The ES Series is available in black with a charcoal center section, and cherry with a charcoal center.

ES Series loudspeakers incorporate advanced JBL technologies, including a titanium-laminate tweeter and an ultrahigh-frequency transducer with extended frequency response to 40kHz, to deliver smooth and detailed high-frequency reproduction with a natural quality of spaciousness over a wide listening area.

ES Series midrange drivers and woofers feature cones made from JBL PolyPlas(TM) material, which provides a smooth frequency response with faster transients, and allows higher playback levels without distortion. All models incorporate a host of additional enhancements. The ES Series offers installation options to accommodate any home theater or music system.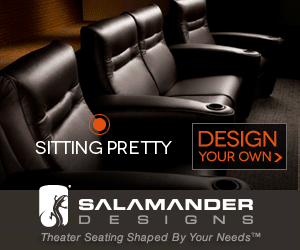 Subscribe to our RSS feed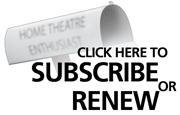 Reason #88 Why Readers Love Widescreen Review:
I just started my subscription to your magazine, but I have already seen great potential with some of the features of the Web Site. I sell high-end home theatre equipment and being able to pull up past and current reviews helps me relate to my customer's needs a lot better. I like to be as knowledgeable as possible with today's technologies, and Widescreen Review really has the potential to help me do that. I am looking forward to getting my first issue soon.
Andy Tripp