April 3, 2008

Qsonix Wows With New Screen Size And Super Storage

Plus, New Version 2.42 Software launched

[The following is a release from Qsonix]


Recent News

September 17, 2014
September 17, 2014
September 16, 2014
September 16, 2014
September 17, 2014
September 13, 2014
September 13, 2014
September 13, 2014
September 12, 2014


Qsonix indicates size counts as the maker of the most powerful and user-friendly music management systems anywhere introduces its new 17-inch touch screen controller. At the same time the industry leader in high quality media storage announced staggering storage capability along with additional powerful new hardware and software enhancements in the latest 2.42 version of their Q110 system.

The newest and most obvious hardware addition is a large color touch screen controller that enables users to easily view and operate Osonix's acclaimed user interface controls. The TS17 touch screen panel can be tabletop or wall mounted.

New mega storage capabilities accommodate 1.5 terabytes (TB) of media. Clients with even the most extensive music collections can now store up to 4,000 CD's in high-quality lossless digital Windows Media Audio (WMA) mode or up to 25,000 in compressed format.

As Qsonix announces the release of Version 2.42 system software, users will appreciate the following significant enhancements and CD loading improvements; the ability to burn CD's while playing back; client support for DirectWay and satellite-based Internet service providers; ability to import music from external USB drives; and for the Electronics Systems Contractor (ECS), the Q110 now includes Ready-to-Play, the premier CD conversion service built-in interface for
turnkey CD conversion and uploading. These enhancements plus new perks from MusicGiants™ that allow shoppers to readily purchase a single tune or an entire album make browsing and shopping for high-quality music a snap.

The latest Qsonix software enhancements and new leading edge electronics clearly reaffirm the companies' leadership position in the industry and establish the Q110 V2.41 as the most powerful and user-friendly music management system on the market.

"We stay way ahead of the pack because of our commitment to constantly improve the user experience by listening to our users and dealers," said Mike Weaver, President of Qsonix. "They're the experts on what they need, and we're the experts on making it happen".

The new V2.42 software upgrade is seamlessly updated at no additional charge for Qsonix clients. The optional hardware electronics are available immediately.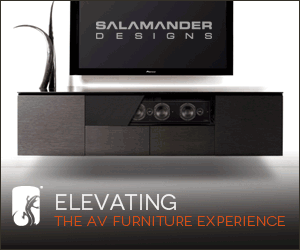 Subscribe to our RSS feed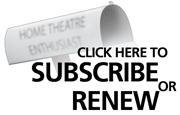 Reason #87 Why Readers Love Widescreen Review:
I read Widescreen Review for at least three good reasons: 1), Reviews of new, interesting components are uniquely personal and effective. A fine example is the recent piece on the Plinius multichannel amp. 2), I am an early adopter who wants to know about things like Blu-ray and HD DVD. Widescreen Review covers HDTV issues like no other publication. I cannot find this information anywhere else. 3), I consider Joe Kane to be the video display guru par excellence. I have had my 65 inch Mitsubishi RPTV calibrated twice by a technician here. He first calibrated it after I bought it and then after a move. He does a great job. He follows Mr. Kane's arguments in WSR, and we usually discuss his latest manifesto. We trust him, and really agree with him about moving from interlaced to progressive displays of film and video. If you are an enthusiast in this field, and certainly if you are a professional, you have to be conversant with the problems and opportunities covered in Widescreen Review. The smartest thing you could do is pick one up regularly.
Bryce Hudgins