April 14, 2008

Christie Expands Family Of Widescreen Projectors With New Christie LW600



[The following is a release from Christie]




Recent News

March 25, 2015
March 24, 2015
March 20, 2015
March 18, 2015
March 18, 2015
March 18, 2015
March 17, 2015
March 17, 2015
March 12, 2015


Christie sets a benchmark for the broadest range of high performance widescreen projection technology with the premiere of the new Christie LW600 digital projector at the National Association of Broadcasters Conference (NAB) in Las Vegas, NV. The Christie LW600 complements the company's family of widescreen format projectors with a cost effective, high brightness 3LCD solution that can be twin stacked to double the brightness. This new Wide-XGA projector shines brightly at 6,000 ANSI lumens and 2000:1 contrast ratio, and boasts a suite of 12 optional lenses. It also features high quality 10-bit image processing and compatibility with most computer and video sources including HD formats up to 1080p.

"The Christie LW600 is ideal for today's market of WXGA laptops and PC's that now encompass not only standard data presentations, but widescreen HD formats. With the growing trend toward Wide-XGA format, the need to display this native resolution is becoming more important for today's applications," notes Frank Anzures, product manager, Business Products, Christie. "This latest addition allows us to continue to offer more choice in widescreen format at an affordable cost for the business and education sectors. The Christie LW600 gives professionals everything they need and want including high brightness and accurate color reproduction, easy set up, and expandability."

The Christie LW600's innovative attributes and inorganic 3LCD light engine offers incredible brightness for high definition data and video presentation in boardrooms, large conference rooms, medium-sized auditoriums, and houses of worship. With a range of 12 high performance lenses and two expandable option bays for input modules, it can be configured to meet the most demanding installation needs. It also features a new AutoFilter system, extending service intervals. This automated cartridge filter system rotates to a new section every 1,000 hours and holds 10 filter sheets for hassle free operation.

Visit Christie at NAB, booth# SL6113, to see a live demonstration of the new Christie LW600. NAB takes place at the Las Vegas Convention Center from April 14th – 17th.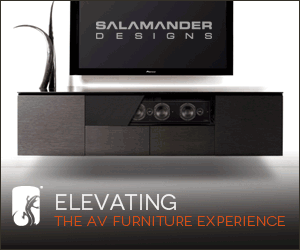 Subscribe to our RSS feed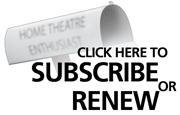 Reason #44 Why Readers Love Widescreen Review:
I read WSR for several reasons. While sometimes I find it somewhat over-technical, the features I enjoy are always read. One Installer's Opinion and the DVD reviews are my favorites. The wrap-around glossy cover featuring the hottest movies; this mag is always a winner. I recently re-subscribed. Thanks.
Randy Roland.