June 26, 2008

Control4 Unveils 7-Inch Wall Mount Touch Screen

Latest touch screen provide state-of-the art, easy-to-use home control interface for any room at an affordable price

[The following is a release from Control4]


Recent News

September 17, 2014
September 17, 2014
September 16, 2014
September 16, 2014
September 17, 2014
September 13, 2014
September 13, 2014
September 13, 2014
September 12, 2014


Control4 Corporation, a leader in affordable IP-based home control and entertainment systems, today announced the release of the Control4® 7-inch POE Wall Mount Touch Screen. The new touch screen expands the product family, consisting of the Control4® 10.5-inch Wall Mount Touch Screen and the Control4® Mini Touch Screen. Combining new
ergonomic styling with an easy-to-use interface, the Control4 7-inch POE Wall Mount
Touch Screen offers convenient control of whole-home automation, including a home theater, multi-room music, advanced temperature control, security integration and smart lighting.

"By rounding out our wall mount touch screen options with a 7-inch screen, we provide increased flexibility on price, size and functionality for additional rooms in the home," said Will West, Chief Executive Officer at Control4. "We're pleased to offer a new industrial design to the touch screen family with this release, adding elegance to the whole-home automation experience along with increased performance capabilities."

Control4's new touch screen is a 16x9 format that has three times the display area of the Control4 Mini Touch Screen and is capable of running the screen saver functionality that turns the touch panel into a picture frame. Users can now be greeted in a unique way when a touch screen is not in use. Once the photo screensaver has been enabled on a system, Control4® Composer Home Edition software can be used to add or remove pictures and configure display settings.

The Control4 7-inch POE Wall Mount Touch Screen is expected to ship in July 2008, with a US MSRP of $1,195. A Wi-Fi (802.11 b/g) version will be available later this year with a US MSRP of $1,195. For a complete listing of 7-inch In-Wall Touch Screen product specifications, visit www.control4.com.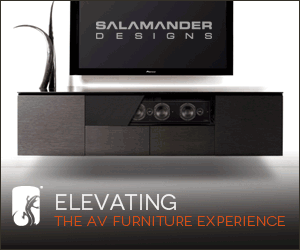 Subscribe to our RSS feed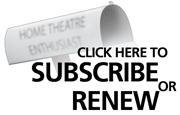 Reason #47 Why Readers Love Widescreen Review:
Perry and Gary are the biggest reasons that I read WIDESCREEN REVIEW! Perry's expertise goes way back to the movie sound page days. He has always given honest and straightforward information on home theatre. Gary goes way back to the days of stereo and quad and his knowledge and way of writing are as top notch as you will ever find!
Stephen Edward Clark