June 26, 2008

Control4 Unveils 7-Inch Wall Mount Touch Screen

Latest touch screen provide state-of-the art, easy-to-use home control interface for any room at an affordable price

[The following is a release from Control4]


Recent News

April 18, 2015
April 18, 2015
April 17, 2015
April 17, 2015
April 17, 2015
April 15, 2015
April 13, 2015
April 13, 2015
April 13, 2015


Control4 Corporation, a leader in affordable IP-based home control and entertainment systems, today announced the release of the Control4® 7-inch POE Wall Mount Touch Screen. The new touch screen expands the product family, consisting of the Control4® 10.5-inch Wall Mount Touch Screen and the Control4® Mini Touch Screen. Combining new
ergonomic styling with an easy-to-use interface, the Control4 7-inch POE Wall Mount
Touch Screen offers convenient control of whole-home automation, including a home theater, multi-room music, advanced temperature control, security integration and smart lighting.

"By rounding out our wall mount touch screen options with a 7-inch screen, we provide increased flexibility on price, size and functionality for additional rooms in the home," said Will West, Chief Executive Officer at Control4. "We're pleased to offer a new industrial design to the touch screen family with this release, adding elegance to the whole-home automation experience along with increased performance capabilities."

Control4's new touch screen is a 16x9 format that has three times the display area of the Control4 Mini Touch Screen and is capable of running the screen saver functionality that turns the touch panel into a picture frame. Users can now be greeted in a unique way when a touch screen is not in use. Once the photo screensaver has been enabled on a system, Control4® Composer Home Edition software can be used to add or remove pictures and configure display settings.

The Control4 7-inch POE Wall Mount Touch Screen is expected to ship in July 2008, with a US MSRP of $1,195. A Wi-Fi (802.11 b/g) version will be available later this year with a US MSRP of $1,195. For a complete listing of 7-inch In-Wall Touch Screen product specifications, visit www.control4.com.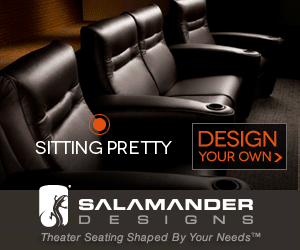 Subscribe to our RSS feed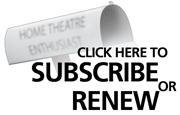 Reason #11 Why Readers Love Widescreen Review:
It's really quite simple; the main reason that I read Widescreen Review is because of the overall quality of content and the fact that I can rely upon the writers to provide an open-minded presentation of cutting edge technology as it unfolds in "real time." I read Widescreen Review to stay informed, entertained, and to learn valuable facts that have the added benefit of saving me money through empowering me to make wise decisions regarding the features and capabilities of the equipment I choose to purchase. While my home theatre is modest, I admire, and am inspired by Widescreen Review's dedication to speaking of and working towards a golden standard for the reproduction of video in the home. I may not be able to afford the very top-of-the-line components, yet with proper information I have found that there is no reason to settle for anything less than the best than I can afford. I choose to read Widescreen Review because of the clarity of its purpose, as well as the consistent delivery of its mission and message. I enjoy reading it every month, it saves me money, and it makes me a more informed consumer with every passing issue. You really say it all in your title "The Essential Home Theatre Resource" and deliver on your promise with intelligent passion inside each issue. Every consumer responds to good value, and that's what I find in the combination of the information I learn, the money I save, and the manner in which I am entertained rather than sold to. Thanks for the fine job that you all do, I appreciate it and so do those I've shared your publication with.
Michael Northern