July 28, 2008

Extend Your HDMI Signal 200 Feet! 1080p, HDCP-Compliant And With Version 1.3 Deep Color



[The following is a release from Cables To Go]




Recent News

March 2, 2015
February 25, 2015
February 24, 2015
February 24, 2015
February 23, 2015
February 20, 2015
February 20, 2015
February 19, 2015
February 19, 2015


Increase the distance to reliably send an HDMI signal - up to 200 feet! This new HDMI repeater allows an HDMI cable distance to be extended to 40 meters using one unit or 60 meters using 2 units. This product has been thoroughly tested, and by using Cables To Go's Sonicwave™ cables, one can place a 20 meter cable from the source to this repeater. Then place another 20 meter cable behind the repeater to deliver 40 meters of "cable distance" (or 131 feet). This new repeater employs a RapidRun™ voltage inserter so that it is powered at the source via the HDMI cable. This makes it easy for the unit to get power. One can place this unit 20 meters away and still power it where the source is and where power is readily available. Note: Only Cables To Go's new HDMI repeater extends HDMI by using the voltage inserter -- we have not seen this offered elsewhere. See it now!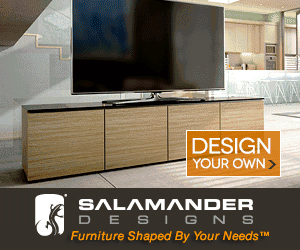 Subscribe to our RSS feed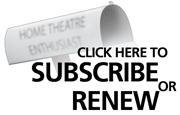 Reason #25 Why Readers Love Widescreen Review:
I want to see product reviews of home theatre equipment that non-millionaires can afford to own. Reading articles about $50,000 home theatre setups is admittedly rather fun but, in practical terms, the info is really useless to me. While Darling Wife and I make a decent living, there's no way we can spend that kind of money on a home theatre. What I also really like and want to see: Practical advice articles that help people who are at least minimally technically competent to assess their needs and assemble a home theatre. That is, a periodic (yearly? twice yearly?) in-depth look at points to consider and equipment to buy to assemble a good high definition home theatre. Ideally, it would examine several total package price points. If you're willing to spend $10,000, here's what we recommend in terms of equipment and how to connect/install them. If your budget is smaller, here's what we recommend. If your budget is somewhat larger than $10,000, do this instead. Yes, I know you have your reference systems section each month, but an explanatory article would be nice, too. Finally, keep us up-to-date on the development of high definition DVDs and DVD players. This is what I'd like to see.
Kevin A. Gerfen