July 28, 2008

Extend Your HDMI Signal 200 Feet! 1080p, HDCP-Compliant And With Version 1.3 Deep Color



[The following is a release from Cables To Go]




Recent News

October 27, 2014
October 19, 2014
October 18, 2014
October 17, 2014
October 17, 2014
October 17, 2014
October 17, 2014
October 16, 2014
October 15, 2014


Increase the distance to reliably send an HDMI signal - up to 200 feet! This new HDMI repeater allows an HDMI cable distance to be extended to 40 meters using one unit or 60 meters using 2 units. This product has been thoroughly tested, and by using Cables To Go's Sonicwave™ cables, one can place a 20 meter cable from the source to this repeater. Then place another 20 meter cable behind the repeater to deliver 40 meters of "cable distance" (or 131 feet). This new repeater employs a RapidRun™ voltage inserter so that it is powered at the source via the HDMI cable. This makes it easy for the unit to get power. One can place this unit 20 meters away and still power it where the source is and where power is readily available. Note: Only Cables To Go's new HDMI repeater extends HDMI by using the voltage inserter -- we have not seen this offered elsewhere. See it now!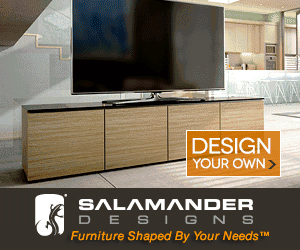 Subscribe to our RSS feed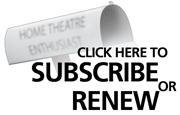 Reason #92 Why Readers Love Widescreen Review:
Widescreen Review is the only home theatre magazine that puts the reader first. All magazines must cater to advertisers to stay in business, but at WSR you never feel that this article or this review was generated because advertising needed a little boost right now. WSR also provides the depth that I like in its reporting and analysis. I still have every copy that I purchased and that's testament to my feeling of the statue of coverage of equipment and movies for the home movie enthusiast. The series on building the Holosonic Home Theatre was very thorough, and I'm currently using it as I build a new home with a theatre room that will closely resemble the one at your editorial facilities. Some of us do truly appreciate your dedication to doing it right. Thanks for producing an excellent magazine.
Steve Kaiser