July 29, 2008

SoundSense Reveals Noise Cancellation System That Eliminates Unwanted Noise In Home Theaters



[The following is a release from SoundSense]




Recent News

October 18, 2014
October 17, 2014
October 17, 2014
October 17, 2014
October 17, 2014
October 16, 2014
October 15, 2014
October 13, 2014
October 7, 2014


SoundSense, LLC reveals methodology effectively eliminating unwanted noise using patented noise cancellation technology. The process requires a small microphone and speaker. The noise-canceling speaker emits sound with opposite qualities of the noise source eliminating distracting sounds in a home theater environment including projection noise, HVAC noise, equipment fans, etc.

Sound is a pressure wave, a noise-cancellation speaker emits a sound wave with the same amplitude and the opposite polarity to the original sound. The waves combine to form a new wave and effectively cancel each other out. Depending on the circumstances and the method used, the resulting sound wave may be so faint as to be virtually inaudible to human ears.

"This simple and effective process will save installers and clients both time and money," says Bonnie Schnitta, SoundSense LLC president. "Every home theater system has unwanted noise that would greatly improve the user experience if eliminated. Our noise cancelling system seamlessly corrects those imperfections every time."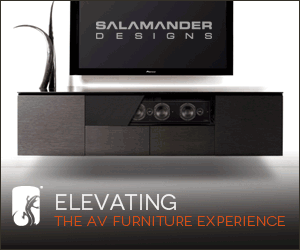 Subscribe to our RSS feed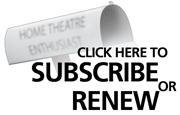 Reason #129 Why Readers Love Widescreen Review:
I enjoy the in-depth look at industry trends, informative and intelligent articles on emerging technologies, and of course, the new products in the Coming Soon…section. I like the fact that your magazine is not jammed packed with manufacturer's marketing and sales ads. I understand having some but not as many as your competitor (HTM). I enjoy the movie reviews, which I found to be much more accurate than others (HTM). And lastly, I am a fellow Hungarian like Gary, heck we even share the same fascination for high-tech gadgets. I stopped by the booth at CES, unfortunately I missed him each time. Keep up the good work.
Jules Tombor