November 3, 2008

Best Buy Qualifies All Insignia LCD Televisions For ENERGY STAR 3.0 Specification

All exclusive-branded LCD models manufactured after Nov. 1, 2008 will meet the new standard; six models to exceed the standard by 15 percent

[The following is a release from Best Buy]


Recent News

January 27, 2015
January 27, 2015
January 27, 2015
January 23, 2015
January 20, 2015
January 19, 2015
January 14, 2015
January 14, 2015
January 14, 2015


Best Buy Co., Inc.has announced that its entire line of exclusive-branded Insignia LCD televisions manufactured after November 1, 2008 will meet the new ENERGY STAR version 3.0 requirements, including six Insignia models which will exceed the new specification for energy-efficient televisions by 15 percent or more.

The move is part of Best Buy's commitment to listen to the needs of consumers, provide more energy-efficient options for electronics and appliances, and support ENERGY STAR both as a retailer and a manufacturer. It also signals the company's leadership in bringing energy-efficient televisions to market, starting with its own Insignia line: Best Buy worked together with its components and original equipment manufacturers to design and build Insignia LCD televisions that are up to 30 percent more energy efficient than non-qualified models.

ENERGY STAR identifies products in more than 50 different categories, including televisions, that use less energy without sacrificing quality or performance. The "on" or active mode on current television units – plasma, LCD, CRT, or rear projection – accounts for approximately 80 to 90 percent of its energy usage. ENERGY STAR Version 3.0 televisions improve upon previous ENERGY STAR specifications by addressing both standby power (when the television is off) and active power (when the television is on). By accounting for both standby and active modes, ENERGY STAR 3.0 qualified TVs like the entire Insignia LCD line are considered the most energy-efficient in their product categories, helping consumers reduce energy use and save money on their utility bills.

All Insignia LCD televisions available at Best Buy stores across the U.S. by December 31, 2008 will be ENERGY STAR 3.0 certified. For more information and an updated list of brands meet the 3.0 specification, visit www.energystar.gov/products.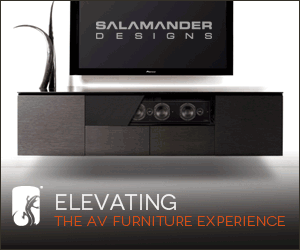 Subscribe to our RSS feed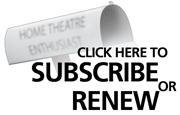 Reason #53 Why Readers Love Widescreen Review:
There was little in the way of reading material to bridge the gap between the broadcast-level technical and the common consumer. Most of the generic publications were too simplistic with not enough meat. As the DVDs' popularity developed beyond everyone's wildest dreams, it became painfully obvious that there was a serious lack of credible printed matter to support the medium. And with HDTV in the wings, even less to draw from. Or so I thought, until I came upon Widescreen Review at a newsstand while on one of those proverbial business trips. I couldn't believe my eyes! Here's the kind of magazine I was looking for. But then, thinking that this was just a one-off issue, which just happened to contain an abundance of knowledge in an occasional issue, I decided to temper my enthusiasm and become a newsstand reader to see if the articles and features held up consistently. Well, that was all many issues ago and I'm now a dyed-in-the-wool reader of Widescreen Review. To their credit, the magazine has and continues to improve upon their expertise in the field. It's truly a one-stop resource when it comes to the latest in the ever-evolving world of audio/video integration for the consumer. Pixel on!
Wayne J Mastel