November 11, 2008

Best Buy® And The National Association Of Broadcasters Team Up To Educate Consumers On Digital TV Transition

Best Buy and NAB to host DTV In-Store Workshops in Top 25 U.S. cities

[The following is a release from Best Buy and the National Association of Broadcasters]


Recent News

October 18, 2014
October 17, 2014
October 17, 2014
October 17, 2014
October 17, 2014
October 16, 2014
October 15, 2014
October 13, 2014
October 7, 2014


Best Buy, in partnership with the National Association of Broadcasters (NAB), will roll out in-store workshops about the transition to digital television (DTV) at Best Buy stores in the 25 largest cities across the country. These workshops will take place on Monday, November 17, 2008, starting at 10 a.m., marking the three-month countdown to the DTV transition.

Local television personalities and Best Buy BlueShirt employees will host in-store workshops in Atlanta, Baltimore, Boston, Chicago, Cleveland, Dallas, Denver, Detroit, Houston, Los Angeles, Miami, Minneapolis, New York, Orlando, Philadelphia, Phoenix, Pittsburgh, Portland, Sacramento, San Diego, San Francisco, Seattle, St. Louis, Tampa and Washington D.C. At each workshop, local broadcasters will be on site to answer consumers' questions and discuss how the transition will affect their station's signal. Best Buy technology pros will give consumers tips on converter box installation and explain the options people have to prepare for the DTV transition. They will also be available to assist consumers in finding the right DTV option to fit their lifestyle and needs.

"We are very excited about collaborating with NAB to help consumers fully understand the digital TV transition," said Mike Mohan, senior vice president of consumer electronics for Best Buy. "We've been working hard to educate the public about the issue but we also know there's a lot more work that needs to be done before February. Teaming with NAB will help us reach out to more people who might still be confused about the best solution for their needs."

By February 17, 2009, all full-power television stations nationwide must begin broadcasting exclusively in digital format to comply with a congressional mandate. The DTV workshops will educate and prepare consumers to make sure they continue to receive television programming after the transition.

"We are pleased to partner with Best Buy to ensure that no viewer is left without access to television due to lack of information," said Jonathan Collegio, vice president of the DTV transition at NAB, which is leading a massive campaign to educate the public about the transition. "These DTV workshops will give consumers a chance to meet face-to-face with local broadcasters and get their technical questions answered on the spot."

For more information on the DTV transition, please visit www.dtvanswers.com and www.askablueshirt.com.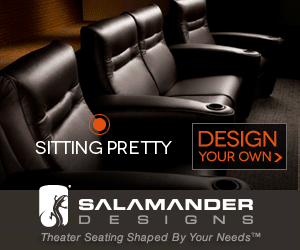 Subscribe to our RSS feed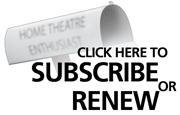 Reason #48 Why Readers Love Widescreen Review:
In addition to Widescreen Review, I subscribe to several audio/video publications, such as Sound And Vision, Stereophile, Stereophile Guide To Home Theater, Audio Video Interiors, and peruse through the myriad of British audio video publications when I go to Borders, Barnes & Nobles, or Tower Records. I must acknowledge that Widescreen Review is one of the better ones because it is more like a trade publication than a magazine full of advertisements. Moreover, Widescreen Review was one of the first publications to delve into DVI and more importantly, HMDI, which I deem important because it can make a lot of the current products out there obsolete. Put simply, Widescreen Review is The New York Times of audio/video publication. In other words, if you want real news, you read The New York Times. To stay on top of what's happening in the audio/video industry, you read Widescreen Review. Enough said.
Dick Lew