December 8, 2008

Extron Unveils Industry's First Matrix Switcher With Professional Grade DSP



[The following is a release from Extron Electronics]




Recent News

October 18, 2014
October 17, 2014
October 17, 2014
October 17, 2014
October 17, 2014
October 16, 2014
October 15, 2014
October 13, 2014
October 7, 2014


Extron Electronics is pleased to introduce the MPX Plus 866 A ProDSP™ Media Presentation Matrix Switcher, a revolutionary new multi-format matrix switcher with integrated audio digital signal processing. The MPX Plus 866 A is the A/V industry's first matrix switcher to combine VGA, video, and audio signal routing with ProDSP, a powerful audio processing platform based on a 32/64-bit floating point DSP engine. ProDSP offers an extensive selection of audio DSP tools designed to facilitate audio system design, configuration, and commissioning. ProDSP is configured and managed through Extron's unique DSP Configurator Software, which provides an intuitive Graphical User Environment for full control and management of audio DSP functions. Available for immediate delivery, the MPX Plus 866 A is an ideal one-box solution for complete audio and video integration that simplifies system requirements, expedites installation, and saves money.

"The MPX Plus 866 A combines the flexibility of our popular, multi-format matrix switchers with the power of our new ProDSP," says Lee Dodson, Vice President of Marketing for Extron. "ProDSP is far more powerful and flexible than the typical integrated DSP found in other similar products. We started with a clean sheet and engineered our DSP technology from the ground up to offer the functionality and flexibility found in dedicated DSP processors, then added several new, unique features designed to expedite the needs of A/V system designers and installers.╡

ProDSP audio digital signal processing significantly enhances the versatility of the MPX Plus 866 A by enabling complete audio system integration without the need for outboard DSP equipment. It provides the capability to handle an extensive array of digital audio processing tools including audio gain, dynamics, compression, filtering, delay, microphone ducking, loudness, and feedback suppression. Working within the user-friendly Graphical User Environment of the DSP Configurator Software, an audio designer or installer can quickly and easily view all input and outputs, audio processing blocks, audio and video routing ties, and microphone mixing points in a single window, without having to access multiple windows or menus.

The MPX Plus 866 A features an 8x6 VGA switcher, 6x6 video switcher for composite video and S-video, 14x6 stereo audio switcher, and a 4x6 microphone/line audio matrix mixer. As an all-in-one presentation matrix, the MPX Plus 866 A does the work of several individual components typically utilized in A/V matrix system designs, resulting in greater efficiency, less heat, and more available rack space. The MPX Plus 866 A also offers a host of convenience features for integration, including the Extron QS-FPCâ≥˘ QuickSwitch Front Panel Controller with tri-color, backlit buttons, composite video and S-video transcoding, and IP Link® Ethernet and RS-232 serial control.

Visit our Web site at www.extron.com for more information.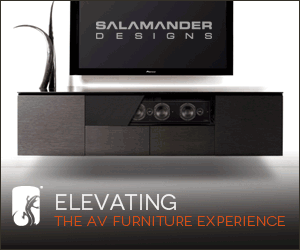 Subscribe to our RSS feed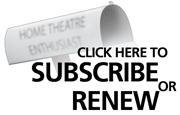 Reason #112 Why Readers Love Widescreen Review:
The first thing that grabbed my interest was the DVD reviews. But after I purchased that first issue and read the reviews, I got hooked on all of the other information contained in each issue. I had adopted the DVD format fairly early on, and I have had a strong preference for widescreen, dating back to my VHS days. The technical information is a godsend. I feel that I have saved so much money by avoiding inferior quality DVDs. I was very ignorant about the technology out there for home theatre and was not aware of the resources I had that were really going to waste. (5.1 in my movie collection) I read and read and read and finally updated my antiquated system. It is such a wonderful joy to turn down the lights, turn up the sound, and enjoy movies more than I ever could at a theatre. I knew it was worth it even more when my wife said, "Cool" as we watched The Others with true surround sound. Widescreen Review has actually helped improve my quality of life!
James Thompson