December 19, 2008

SI's New CURVE Reference Fixed Frames Now Shipping

Curved Screens Have Distinct Advantages Over Common 'Flat' Screens, Especially in Installations where the Throw is Very Short (1.6 or Less) and Pincushion Distortion Becomes an Issue

[The following is a release from SI]


Recent News

October 18, 2014
October 17, 2014
October 17, 2014
October 17, 2014
October 17, 2014
October 16, 2014
October 15, 2014
October 13, 2014
October 7, 2014


SI (www.sicreens.com) is proud to announce that its new inward-curving 30-foot (radius) CURVE Reference Fixed Frames are now shipping.

"Curved screens have distinct advantages over common 'flat' screens, especially in installations where the throw is very short (1.6 or less) and pincushion distortion becomes an issue," explained Tim Freemyer, SI lead product development manager. "SI's new CURVE Reference Fixed frames give viewers the most immersive experience available."

According to SI, curved screens help compensate the pincushion distortion that occurs when an expansion-based anamorphic lens is used because an inward-curving screen naturally produces a form of "barrel" distortion which can partially compensate for the "pincushion" from the lens. In a general sense, the lower the throw ratio, the more noticeable the distortion, and therefore the more of a "need" for a curved screen.

"In most instances, a curved screen can bring the viewer an even greater sense of immersion when watching movies," Freemyer continued. "The slight curvature of the screen gives the impression of the image wrapping around you and involving you in the action to an even greater degree."

The opposite view is that a flat screen is more like a window into the movie. And, curved screens can deliver a more uniformly illuminated image for centrally localized seating with less "hot-spotting" since light that would normally be reflected to the side is instead more effectively directed back to the seating area.

"And, just when we thought our new award-winning Black Diamond projector screen couldn't get any better, applying the new CURVE frame enhances the Black Diamond
viewing experience even further," added Freemyer. "Black Diamond enhances projector performance by creating the ultimate contrast (blacker blacks, whiter whites). Now, with CURVE, it brings Black Diamond to the next level by enhancing viewer immersion and increasing the viewing angle greater than 20 percent in most installations."

Siscreens.com CURVE on-line product features and tutorials:
• www.siscreens.com/screens/reference-fixed-specs.php
• www.siscreens.com/pdf/Why_CURVE%20your_screen.pdf
• www.siscreens.com/screens/faq.php

Additional Siscreens.com on-line product features and tutorials:
• Screen Calculator: www.siscreens.com/calculator/getstarted.php
• See the REAL VIDEO difference: www.siscreens.com/screens/black_diamond_projector_screen.php
• Multimedia Gallery available at: www.siscreens.com/gallery.html

For more information on CURVE Reference Fixed Frames, Black Diamond, and all other SI Screens, visit the web at www.siscreens.com or call 512-832-6939.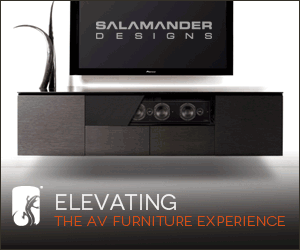 Subscribe to our RSS feed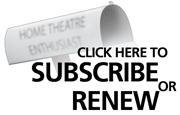 Reason #112 Why Readers Love Widescreen Review:
The first thing that grabbed my interest was the DVD reviews. But after I purchased that first issue and read the reviews, I got hooked on all of the other information contained in each issue. I had adopted the DVD format fairly early on, and I have had a strong preference for widescreen, dating back to my VHS days. The technical information is a godsend. I feel that I have saved so much money by avoiding inferior quality DVDs. I was very ignorant about the technology out there for home theatre and was not aware of the resources I had that were really going to waste. (5.1 in my movie collection) I read and read and read and finally updated my antiquated system. It is such a wonderful joy to turn down the lights, turn up the sound, and enjoy movies more than I ever could at a theatre. I knew it was worth it even more when my wife said, "Cool" as we watched The Others with true surround sound. Widescreen Review has actually helped improve my quality of life!
James Thompson