December 22, 2008

Da-Lite Introduces 3D Projector Stackers



[The following is a release from Da-Lite Screen Company]




Recent News

January 30, 2015
January 30, 2015
January 28, 2015
January 27, 2015
January 27, 2015
January 27, 2015
January 27, 2015
January 23, 2015
January 20, 2015


Da-Lite Screen Company announces the introduction of its new 3D Projector Stackers. Constructed from a sturdy aluminum extrusion with steel projector cradles, Da-Lite's 3D Projector Stackers are the perfect mounting solution for front or rear projection stereoscopic 3D displays. Available with two shelf sizes, either 10" x 19" or 19" x 33 ½", the 3D Projector Stackers will accommodate the most common projectors in the market. Each unit has two cradles to mount two projectors in either a table top or inverted format. Because projector alignment is critical to an excellent 3D display, each cradle offers a host of fine tuning adjustments to make image alignment simple and efficient.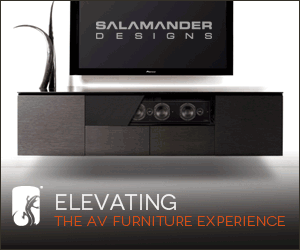 Subscribe to our RSS feed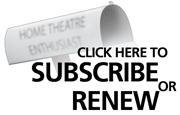 Reason #5 Why Readers Love Widescreen Review:
Widescreen Review is a comprehensive collection of articles that help me shape my Home Theatre Experience. The new equipment section is a great resource when planning for new component additions. The equipment reviews also help to identify equipment attributes that may serve well in my environment. As a newcomer to the field of home theatre, Widescreen Review has helped me to understand some of the terminology, and to begin building my home theatre repertoire. In this area, it is helpful to review the reference systems descriptions, which also give ideas on how to set up my room. The DVD and D-VHS release schedule are also useful. All in all, Widescreen Review is a very easy-to-read magazine with great editorial content and a fantastic artistic layout, including great advertisement pages, which in the end helps me gain control of my Home Theatre Experience!
Kenneth Salyards