December 22, 2008

Da-Lite Introduces 3D Projector Stackers



[The following is a release from Da-Lite Screen Company]




Recent News

July 24, 2014
July 23, 2014
July 22, 2014
July 22, 2014
July 22, 2014
July 22, 2014
July 22, 2014
July 22, 2014
July 22, 2014


Da-Lite Screen Company announces the introduction of its new 3D Projector Stackers. Constructed from a sturdy aluminum extrusion with steel projector cradles, Da-Lite's 3D Projector Stackers are the perfect mounting solution for front or rear projection stereoscopic 3D displays. Available with two shelf sizes, either 10" x 19" or 19" x 33 ½", the 3D Projector Stackers will accommodate the most common projectors in the market. Each unit has two cradles to mount two projectors in either a table top or inverted format. Because projector alignment is critical to an excellent 3D display, each cradle offers a host of fine tuning adjustments to make image alignment simple and efficient.







Subscribe to our RSS feed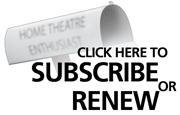 Reason #92 Why Readers Love Widescreen Review:
Widescreen Review is the only home theatre magazine that puts the reader first. All magazines must cater to advertisers to stay in business, but at WSR you never feel that this article or this review was generated because advertising needed a little boost right now. WSR also provides the depth that I like in its reporting and analysis. I still have every copy that I purchased and that's testament to my feeling of the statue of coverage of equipment and movies for the home movie enthusiast. The series on building the Holosonic Home Theatre was very thorough, and I'm currently using it as I build a new home with a theatre room that will closely resemble the one at your editorial facilities. Some of us do truly appreciate your dedication to doing it right. Thanks for producing an excellent magazine.
Steve Kaiser