December 22, 2008

Da-Lite Introduces 3D Projector Stackers



[The following is a release from Da-Lite Screen Company]




Recent News

March 25, 2015
March 24, 2015
March 20, 2015
March 18, 2015
March 18, 2015
March 18, 2015
March 17, 2015
March 17, 2015
March 12, 2015


Da-Lite Screen Company announces the introduction of its new 3D Projector Stackers. Constructed from a sturdy aluminum extrusion with steel projector cradles, Da-Lite's 3D Projector Stackers are the perfect mounting solution for front or rear projection stereoscopic 3D displays. Available with two shelf sizes, either 10" x 19" or 19" x 33 ½", the 3D Projector Stackers will accommodate the most common projectors in the market. Each unit has two cradles to mount two projectors in either a table top or inverted format. Because projector alignment is critical to an excellent 3D display, each cradle offers a host of fine tuning adjustments to make image alignment simple and efficient.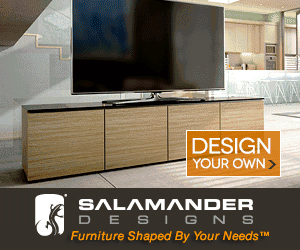 Subscribe to our RSS feed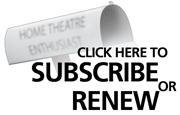 Reason #35 Why Readers Love Widescreen Review:
While on vacation at my uncle's house, I was introduced to WSR. My instinct told me it was just another A/V magazine. Once I picked it up, I couldn't put it down, and I knew this was a keeper. The number one question I receive at work is which is the best sounding movie. With the help of your movie reviews, I now have people calling my cell just to find out which new release sounds the best. Your reviews are always on target! Your product reviews have increased my knowledge beyond expectations. I know that when someone asks me about a new product on the market, all I have to do is wait for my next issue to show up. Your philosophy on sound systems has totally changed the way I go about selling and setting up surround sound systems in my customer's houses. Thanks to WSR I've been able to increase my sales, knowledge, and gain customer satisfaction. In my pursuit for sound perfection WSR is one of my valued assets.
Steve Svalina