January 16, 2009

Polk Cuts The Cord, Not The Bass

New Wireless Compact Subwoofer Goes Anywhere In A Room
And Complements Any Speaker System

[The following is a release from Polk Audio]


Recent News

October 18, 2014
October 17, 2014
October 17, 2014
October 17, 2014
October 17, 2014
October 16, 2014
October 15, 2014
October 13, 2014
October 7, 2014


Enjoying deep, satisfying bass for music and
movies just got a lot easier, thanks to the latest innovation from Polk Audio.
The PSWi225 makes the perfect accompaniment to any speaker system requiring
authoritative low end response and, an ideal add on for those just listening to their TV
audio, without the hassle of long and expensive subwoofer cables.
The new PSWi2255 wireless subwoofer
features wireless RF signal transmission, a
compact, room-friendly enclosure and
generous integrated amplification, allowing itto be placed anywhere in a room with no cable connection to the receiver.
"Everyone loves what a good subwoofer can do, but not everyone loves having one in the
room," says Mark Suskind, Polk Audio's Vice President of Product Line Management.
"Polk's wireless subwoofer opens up dramatic new possibilities for music and movie
playback systems by allowing placement anywhere in the room where there's an AC
outlet. Now it's possible to get the best bass performance from a speaker system without
the additional installation and clutter of expensive audio cables."
The PSWi225 uses reliable 2.4 GHz wireless transmissions to deliver an impressive 40-
180 Hz response from anywhere in the room, and mates with any audio system by way of
a simple pairing action. Thanks to its compact 12x13x12" floor-firing enclosure and
wireless reach, the PSWi225 is inconspicuous to the eye, and can be positioned wherever
the bass response is most effective.
The enclosure features a rugged Long-throw Dynamic Balance® co-polymer driver with
Butyl Rubber surround for maximum performance and reliability. Stiff internal bracing
and non-resonant heavy-duty MDF construction delivers effortless bass that's deep,
musical and distortion-free. An active crossover system lets the user tailor the response
to any sound system.
The PSWi2255 is the perfect complement to Polk's passive SurroundBar® Speaker
Series, or any home theater system package.
3
The Polk PSWi2255 will begin shipping March 2009, for a suggested selling price of
$399.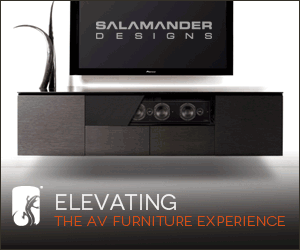 Subscribe to our RSS feed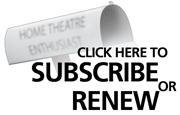 Reason #67 Why Readers Love Widescreen Review:
Widescreen Review is by far the most in-depth and comprehensive publication in its genre. Readers of all levels of expertise can increase their knowledge and enhance their enjoyment of the Home Theatre experience. Widescreen Review is one of the few, if not the only publication, that actually affects manufacturer's decisions in regards to their product lines. I believe one of the reasons DTS decoding is so common in consumer equipment is due to the efforts of Gary Reber and his associates. Additionally, the magazine has heralded the importance of a properly calibrated video monitor. Consumers who are so inclined now have the information needed in order for their equipment, from entry level to state-of-the-art, to be the best that it can be. Add to this the software reviews, articles on emerging technologies, and meticulous equipment reviews, and you have a magazine that sets the standard for others to emulate. This is why I read Widescreen Review.
Louis R. Levin