February 15, 2009

CONTROL4 LAUNCHES 7-INCH TABLE TOP TOUCH SCREEN




Recent News

December 17, 2014
December 17, 2014
December 15, 2014
December 11, 2014
December 5, 2014
December 5, 2014
December 5, 2014
December 4, 2014
December 3, 2014


Control4, the leader in affordable IP-based home control and entertainment systems, will introduce Wednesday the Control4® 7-Inch Table Top Touch Screen. Combining the
convenience of a table top unit with an easy-to-use interface, the Control4 7-Inch Table Top Touch Screen offers convenient control of whole-home automation, including home theatre control, multi-room music, advanced temperature control, security integration, smart lighting and more.

The new touch screen expands the product family, consisting of the Control4 10.5-Inch Portable and Wall-Mount Touch Screens, 7-Inch Portable and Power-Over-Ethernet (POE) Wall Mount Touch Screen and the Mini Touch
Screens.

"We are focused on providing elegant options for our customers by expanding
ourfamily of easy-to-navigate control interfaces that blend seamlessly into
any home," said Will West, Chief Executive Officer, Control4. "Our new 7-Inch
Table Top Touch Screen provides increased flexibility on price, size and
functionality for additional rooms in the home."

The Control4 7-Inch Table Top Touch Screen is a 16:9 format that has three times the display area of the Control4 Mini Touch Screen and has four custom buttons for programming. This table top version makes it easy to add an additional point of navigation to any room. The 7-Inch Table Top Touch Screen can be placed on any countertop or nightstand enabling browsing of digital audio and movie cover art, setting lighting scenes or the management any part of the system.

Running the latest Control4 system software, version 1.7.1, the 7-Inch Table Top Touch Screen also provides a friendly interface to access online Rhapsody accounts (sold separately), while the announcement agent support allows you to view a camera's image of someone at the door. The new touchscreen can access the Control4 system over a WiFi network or via Ethernet.

The Control4 7-Inch Table Top Touch Screen has an MSRP of $1,299 for the U.S. Market, and is expected to ship in February, 2009. For a complete listing of 7-Inch Table Top Touch Screen product specifications, visit www.control4.com.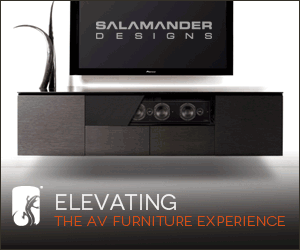 Subscribe to our RSS feed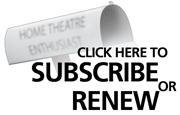 Reason #88 Why Readers Love Widescreen Review:
I just started my subscription to your magazine, but I have already seen great potential with some of the features of the Web Site. I sell high-end home theatre equipment and being able to pull up past and current reviews helps me relate to my customer's needs a lot better. I like to be as knowledgeable as possible with today's technologies, and Widescreen Review really has the potential to help me do that. I am looking forward to getting my first issue soon.
Andy Tripp