March 19, 2009

High Definition Benchmark Blu-ray Disc Calibration Edition Released




Recent News

October 27, 2014
October 19, 2014
October 18, 2014
October 17, 2014
October 17, 2014
October 17, 2014
October 17, 2014
October 16, 2014
October 15, 2014


Stacey Spears and Don Munsil, acclaimed creators of the DVD Player Benchmark™ and Progressive Scan Shootout at Secrets of Home Theater and High Fidelity®*, announce the release of the Spears & Munsil High Definition Benchmark, Blu-ray Edition. This disc is filled with test material and calibration patterns to help home theater enthusiasts evaluate displays and players and adjust their home theater systems to get the best possible picture.

The High Definition Benchmark uses all-new patterns created from scratch. "We developed our own pattern software so we could make patterns for ourselves for evaluation and calibration. We didn't make our disc by encoding patterns from an off-the-shelf pattern generator," said co-creator Stacey Spears. "Everything was created and encoded entirely by us, with no compromises on quality."

The disc includes patterns not seen on other discs, and new twists on old favorites. A clipping pattern makes it easy to see whether the display is reproducing the highlights or shadows properly. The cropping pattern instantly shows how much of the 1080p image is being cropped by the player and/or display. A whole suite of chroma-channel evaluation patterns make it easy to evaluate chroma reproduction separately from luma.

"Our proprietary software generates the patterns in the native color space of Blu-ray, without any unnecessary color space conversions or rounding. That's the only way to minimize artifacts and preserve all of the detail and bandwidth," said co-creator Don Munsil. "Chroma patterns are especially tricky, because you can't create them properly with full dynamic range in the RGB space that most image-processing software uses."

"We're especially proud of our Chroma Alignment pattern," he added. "It allows you to quickly tell  if the chroma channel is aligned properly with the luma channel. It's easy to see an offset of as little as a quarter-pixel, which we think is a first. And it allows you to check both vertical and horizontal alignment. In the old days of analog, vertical chroma alignment was never a problem. But we've seen modern players that misalign the chroma channels up or down. Only our pattern can show you that kind of alignment issue, and show you whether it's a convergence problem or a decoding problem."

Even a classic pattern like the ubiquitous Color Bars gets the Spears and Munsil touch. "We noticed that lots of color bar patterns have small artifacts at the borders between the bars," said Spears. "We shifted the borders between bars slightly so every one of them is on an AVC or VC-1 macroblock boundary. This ensures that there is no bleed or artifacting caused by compression."

Spears and Munsil are best known for their analysis and testing of deinterlacing chipsets, so it's no surprise that the disc includes a full suite of deinterlacing evaluation material. "When we started this project," said Spears, "we found that no existing software could create the special video-to-film pulldown patterns we wanted to generate. So we built our own pulldown generator. We built our own video editor and text overlay generator as well. This disc really fits the Spears & Munsil motto: Hand-Forged Video."

"Bottom line," he said, "this is the disc Don and I wished we'd had when we started creating the DVD Player Benchmark™ and Progressive Scan Shootout."

The Spears & Munsil High-Definition Benchmark, Blu-ray Edition is available from OPPO Digital, http://www.oppodigital.com , and Amazon.com, http://www.amazon.com . List price is $24.99.

About Spears & Munsil:
Stacey Spears and Don Munsil have written many seminal articles, together and separately, on inside secrets of video decoding, processing, and deinterlacing. They are inventors or co-inventors of multiple patents in video and image processing. They set a new standard for evaluation of DVD players with the DVD Player Benchmark™ and Progressive Scan Shootout at Secrets of Home Theater and High Fidelity®. They were the first to publicly document and explain the well-known chroma upsampling error in MPEG-2, H.264 and VC-1 decoders. They created standard-definition test and calibration discs for Anchor Bay Technologies. They have done video encoding and compression for multiple HD DVD and Blu-ray discs, and have consulted for and produced test patterns and evaluation material for a variety of video and consumer electronics companies. Stacey Spears is a product reviewer for Widescreen Review®.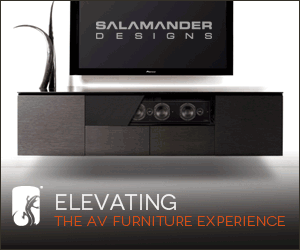 Subscribe to our RSS feed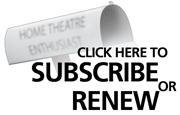 Reason #55 Why Readers Love Widescreen Review:
I read Widescreen Review because it has had a consistent editorial perspective since its inception: a no-compromise approach to making home theatre the best that it can be. I have read the magazine cover to cover since Issue 2. Despite staff and reviewer changes over the years, thanks to Gary's leadership this perspective has never changed. As new technologies are introduced, Widescreen Review always provides in-depth analyses of not just the technology itself, but the political and industry forces that may be forcing compromises in its development. You have always sounded the clarion call to stop compression madness or any other madness that may force us to accept a home theatre experience that falls short of what it could be. Thank you!
Steve Bjork