February 10, 2010

Spider-Man To Be Filmed In 3D




Recent News

July 24, 2014
July 23, 2014
July 22, 2014
July 22, 2014
July 22, 2014
July 22, 2014
July 22, 2014
July 22, 2014
July 22, 2014


Spider-Man is the latest motion picture to get the 3D treatment. Columbia Pictures has decided to make the next installment, which follows Marvel superhero Peter Parker during the high school years, in 3D. Studio has also dated the Marc Webb-helmed pic for July 3, 2012.







Subscribe to our RSS feed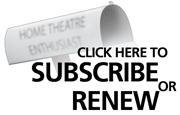 Reason #49 Why Readers Love Widescreen Review:
Reading Widescreen Review for the past four years has been a liberating experience for me. Issue after issue you continue to write the most intelligent, full depth, and logical reviews and you do not pull any punches. I've bought many of my home theatre items after reading about them in WSR, and I must say they perform exactly as you have written in your reviews. I'll be a customer for a long, long time. Thanks for a great magazine.
David Marks