February 10, 2010

Spider-Man To Be Filmed In 3D




Recent News

August 26, 2014
August 25, 2014
August 19, 2014
August 14, 2014
August 13, 2014
August 13, 2014
August 12, 2014
August 12, 2014
August 7, 2014


Spider-Man is the latest motion picture to get the 3D treatment. Columbia Pictures has decided to make the next installment, which follows Marvel superhero Peter Parker during the high school years, in 3D. Studio has also dated the Marc Webb-helmed pic for July 3, 2012.







Subscribe to our RSS feed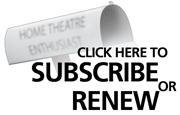 Reason #57 Why Readers Love Widescreen Review:
WSR is the ONLY magazine, let alone A/V magazine I read. The insightful information about current and impending technological advancements allow me to make appropriate decisions about equipment purchases. WSR gives me the straight goods on which equipment to buy for current AND future use!
Stacey Chow