The DesignerSeries speaker panels consist of a powder coated aluminum frame, an extremely rigid aluminum honeycomb core with paper skin surface and electro mechanical drive devices. The panels require only 25.5 mm of mounting depth; they are designed to fit easily between the wall studs in typical home construction. The paper skin provides a high bond surface for excellent adhesion to plaster skims.

The electro mechanical drive devices are transducers comprised of the finest rare earth neodymium-iron-boron magnets. The transducer, which functions much like a magnet and voice coil in a traditional loudspeaker system, is attached to the aluminum honeycomb core which serves as the vibrating element to generate sound waves. The principle is similar to that of a piano or guitar wherein the strings are amplified by the soundboard.

"The sound generated by using this vibrating soundboard technique offers truly remarkable off-axis listening," says Triad Speakers Director of Sales and Marketing Paul Scarpelli, adding "this allows for extremely flexible placement in distributed audio zones and makes the DesignerSeries an excellent choice as a surround speaker in media or cinema rooms where placing traditional surround speakers would otherwise be very difficult."

The DesignerSeries consist of three monaural and two stereo versions. The models use either one (small rooms), two (small/medium rooms) or four transducers (large rooms) each per panel providing 95, 99 and 105 dB maximum loudness respectively. All are capable of frequency response from 100Hz - 20 kHz and must be used with dual channel analog 120Hz filters with limiters. For deeper bass response, a Triad InWall Subwoofer may be added.

All DesignerSeries models measure 1-5/8" deep, 13-5/8" wide and 17-3/4" high. Back boxes for solid walls (plaster) and hollow walls (stud and drywall construction) are also available.

MSRP for the monaural versions (small, medium and large rooms) are $550, $750 and $1,050 (each). MSRP for the stereo versions (small and medium rooms) are $740 and $1,040 (each).

Triad is offering two 120Hz high-pass filters: the HPF-2 is shelf-mounted for use with a pair of speakers and the HPF-8 is rack-mounted, designed for use with up to four pair of speakers (MSRP $100 and $730 respectively).

All components in the DesignerSeries are shipping now.

About Triad Speakers

Established in 1982 by President Larry Pexton (a founding member of CEDIA), Triad Speakers, Inc. is a steadily growing provider of complete loudspeaker solutions for multi-room residential and home theater system applications. A top choice by many CEDIA custom integrators nationwide, the company has made significant advancements in the arena of front-channel speakers, surrounds, subwoofers, distributed audio speakers via enclosed in-wall, in-ceiling and freestanding designs.

Over 80 percent of Triad's products are manufactured daily in Portland Oregon, in a pure build to order operation with no work in progress and no finished goods inventory of the US built products. In the 2006-2009 Inside Track Supplier Loyalty Tests, Triad ranked #1 in the category of Best Custom Installation Company.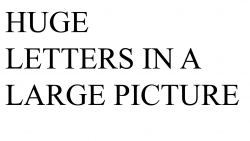 Triad Speakers, Inc. / 15835 NE Cameron Blvd. / Portland, Oregon 97230

Main Phone: 503.256.2600 / Fax: 503.256.5966 / Internet: www.triadspeakers.com






Tags: - CEDIA 2009 - - Triad Speakers DesignerSeries - - invisible speaker panels -


Next month, custom solution provider Triad Speakers, Inc. will begin delivering dealers its DesignerSeries invisible speakers. Completely hidden and sealed behind walls or ceilings, these speakers are ideal for distributed audio and surround applications, and wet or humid areas such as pools or bathrooms. MSRP ranges from $550 to $1,050 per speaker.