BLU-RAY REVIEW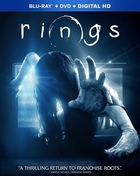 Rings
Basic Information on new release titles is posted as soon as titles are announced. Once reviewed, additional data is added to the database.
(Studio/Distributor):
Paramount Home Entertainment
(Catalog Number):
2066865
(MPAA Rating):
PG-13
(Rating Reason):
Violence/terror, thematic elements, some sexuality and brief drug material.
(Retail Price):
$$39.99
(Disc Type):
Single Side, Dual Layer (BD-50)
(Widescreen Edition):
Yes
(Full Screen Edition):
(Running Time In Minutes):
102
(Color Type):
Color
(Chaptered/Scene Access):
Yes
(Closed Captioned):
Yes
(Regional Coding):
A
(Theatrical Year):
(Theatrical Release):
Yes
(Direct-To-Video Release):
(Disc Release Date):
5/2/2017
(THX® Digitally Mastered):
(Director):
F. Javier Gutierrez
(Screenplay/Written By):
(Story):
(Music):
(Director Of Photography):
(Production Designer):
(Visual Effects):
(Costume Designer):
(Editor):
(Supervising Sound Editors):
(Re-Recording Mixers):
(Executive Producers):
(Co-Producers):
(Producers):
(Academy Awards):
(Principal Photography):
(Theatrical Aspect Ratio):
(Measured Disc Aspect Ratio):
(Disc Soundtrack):
DTS HD Lossless 7.1
(Theatrical Sound):
(Theatrical Re-Issue Soundtrack):
(DTS Bit Rate):
(Dolby Digital Bit Rate):
(Additional Languages):
(French Language):
(Spanish Language):
(Subtitles):
Rings is a tale of the legend of Samara. When a radical college professor (Galecki) finds the mysterious video rumored to kill viewers seven days after watching, he enlists his students in a dangerous experiment to uncover the secrets behind the Samara legend. While the deadly video goes viral, they must figure out a way to break the curse and defeat Samara before her evil is unleashed upon the world. But, how do you stop her when she's everywhere. (Gary Reber)
Special features include the featurettes Terror Comes Full Circle (HD 12:37) and Resurrecting The Dead: Bringing Samara Back (HD 09:19), scary scenes (HD 06:35), deleted/extended/alternate scenes (HD 18:40), upfront previews, and an UltraViolet digital copy.
The 1.78:1 1080p AVC picture was photographed on Kodak film stock using the Arriflex camera system The imagery is standard issue for a horror movie, with, in this case, a black-and-white, green-tinted video as the catalyst for death, Of course, the scenes are mostly dark and dimly lit, which veils resolution, for a generally soft focus. Better-lit scenes reveal far more detail and especially in close-ups. Because the imagery is so dark, a dark environment and a display device capable of excellent native contrast is necessary for optimized viewing. Given the dark production design, colors are subdued, and a slightly greenish tint occupies scenes. But scenes are rendered with warm and rich hues for a more natural presence. Fleshtones generally appear natural under the darkened conditions. Blacks are deep but shadow delineation is poor. This is a genuine creepy visual experience with an overall dark feel. (Gary Reber)
The DTS-HD Master Audio™ 7.1-channel soundtrack is dynamic sounding, with an active music score that enhances the sense of always-pending terror. The music occupies the soundstage and energizes the four surround channels. Atmospherics are well executed, as well as sound effects, which ignite the soundfield with directionalized energy and punctuate the scares. The cemetery scenes are really spooky, enhanced with the discovery of Samara's unmarked grave. Deep bass is prominent throughout and enhanced through the .1 LFE channel, providing a spooky ambient feel to the soundtrack. (Gary Reber)