BLU-RAY REVIEW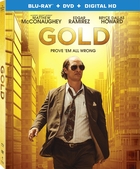 Gold
Basic Information on new release titles is posted as soon as titles are announced. Once reviewed, additional data is added to the database.
(Studio/Distributor):
Anchor Bay Entertainment
(Catalog Number):
52093
(MPAA Rating):
R
(Rating Reason):
Language throughout and some sexuality/nudity.
(Retail Price):
$$39.99
(Disc Type):
Single Side, Dual Layer (BD-50)
(Widescreen Edition):
Yes
(Full Screen Edition):
(Running Time In Minutes):
120
(Color Type):
Color
(Chaptered/Scene Access):
Yes
(Closed Captioned):
Yes
(Regional Coding):
A
(Theatrical Year):
(Theatrical Release):
Yes
(Direct-To-Video Release):
(Disc Release Date):
5/2/2017
(THX® Digitally Mastered):
(Director):
Stephen Gaghan
(Screenplay/Written By):
(Story):
(Music):
(Director Of Photography):
(Production Designer):
(Visual Effects):
(Costume Designer):
(Editor):
(Supervising Sound Editors):
(Re-Recording Mixers):
(Executive Producers):
(Co-Producers):
(Producers):
(Academy Awards):
(Principal Photography):
(Theatrical Aspect Ratio):
(Measured Disc Aspect Ratio):
(Disc Soundtrack):
DTS HD Lossless 5.1
(Theatrical Sound):
(Theatrical Re-Issue Soundtrack):
(DTS Bit Rate):
(Dolby Digital Bit Rate):
(Additional Languages):
(Subtitles):
Inspired by a true events, Gold is the fascinating story of Kenny Wells (McConaughey), a gold prospector desperate to achieve success, no matter the cost. This is the epic tale of one man's pursuit of the American Dream––to discover gold. Desperate for a lucky break, Wells teams up with a similarly eager geologist as they set off on an amazing journey to find gold in the uncharted jungle of Indonesia. Getting the gold was hard, but keeping it would be even harder, sparking an adventure through the most powerful boardrooms of Wall Street. (Gary Reber)
Special features include commentary with Director Stephen Gaghan, a deleted sequence (HD 05:18), the featurettes The Origins Of Gold (HD 04:37), The Locations Of Gold (HD 04:20), and Matthew McConaughey As Kenny Wells (HD 03:45); upfront previews; and an UltraViolet digital copy.
The 2.40:1 1080p AVC Panavision® anamorphic picture is nicely saturated with strong primaries. The Indonesian jungle scenes are vibrant green, with strong earthy hues on the floor of the jungle and the river. The rain-drenched scenes amidst the mining equipment and the tent shelters are lush and rugged, The scenes back in New York also are well saturated, with vibrant colors and warm and rich hues. Fleshtones are healthy, with at times a slight red push. Contrast is excellent, with deep blacks and revealing shadow delineation. Resolution is excellent throughout, with fine detail exhibited in facial features, sweat, hair, clothing, and object texture. This is quite a visual experience with different settings, all extremely colorful. The imagery is pleasing throughout and reference quality. (Gary Reber)
The DTS-HD Master Audio™ 5.1-channel soundtrack is nicely dynamic with an active energized music score, with a wide and deep soundstage and aggressive surround envelopment. Atmospherics, such as the sounds of jungle life and interior office settings, are realistic. Sound effects likewise are realistic sounding, with effective directionalization. Deep bass is often strong, creating a solid sonic foundation. Often, the soundstage is fully energized. Dialogue at times is difficult to discern, primarily during the jungle mining sequences, though, also in the New York scenes. Spatial integration is wanting, as dialogue overall is quite forward, even the narration. Overall, this is an engaging soundtrack with holosonic® impressions and a great music score. (Gary Reber)