BLU-RAY REVIEW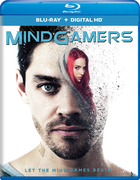 MindGamers
Basic Information on new release titles is posted as soon as titles are announced. Once reviewed, additional data is added to the database.
(Studio/Distributor):
Universal Studios Home Entertainment
(Catalog Number):
61186528
(MPAA Rating):
R
(Rating Reason):
Violence, language, some sexuality and drug use.
(Retail Price):
$$26.98
(Disc Type):
Single Side, Dual Layer (BD-50)
(Widescreen Edition):
Yes
(Full Screen Edition):
(Running Time In Minutes):
99
(Color Type):
Color
(Chaptered/Scene Access):
Yes
(Closed Captioned):
Yes
(Regional Coding):
A
(Theatrical Year):
(Theatrical Release):
Yes
(Direct-To-Video Release):
(Disc Release Date):
5/2/2017
(THX® Digitally Mastered):
(Director):
Andrew Goth
(Screenplay/Written By):
(Story):
(Music):
(Director Of Photography):
(Production Designer):
(Visual Effects):
(Costume Designer):
(Editor):
(Supervising Sound Editors):
(Re-Recording Mixers):
(Executive Producers):
(Co-Producers):
(Producers):
(Academy Awards):
(Principal Photography):
(Theatrical Aspect Ratio):
(Measured Disc Aspect Ratio):
(Disc Soundtrack):
DTS HD Lossless 5.1
(Theatrical Sound):
(Theatrical Re-Issue Soundtrack):
(DTS Bit Rate):
(Dolby Digital Bit Rate):
(Additional Languages):
(Subtitles):
MindGamers follows a group of brilliant young students who create a wireless neural network, linking multiple minds via a quantum computer. Capable of transferring motor skills from one brain to another, they have brought into existence the first shareware for human motor skills. They freely spread this technology, believing it to be a first step towards a new equality and intellectual freedom. But they soon discover that they themselves are part of a much greater plan and more sinister experiment, as dark forces emerge that threaten to subvert this technology into a means of mass control. (Gary Reber)
Special features include a making-of featurette (HD 44:41), upfront previews, and an UltraViolet digital copy.
The 2.39:1 1080p AVC picture is visually engrossing with a varied color palette that is stylized. The interiors of the research/learning facility are cold and sterile and often dark, while exteriors are generally bright and natural, both with saturated hues. Colors are at times a bit subdued but fleshtones retain naturalness. Certain scenes are extremely dark and require a display device capable of excellent contrast and black levels as well as a completely dark room to optimize image resolution. Contrast is generally good with deep, solid blacks and revealing shadow delineation. Resolution is nicely revealing of fine deal in close-ups of facial features, hair, including facial hair, clothing, and object texture. Overall, this is a rather hauntingly engaging and eclectic visual experience with an extremely stylized production design throughout. Noted in the credits was that the picture was produced in Dolby Vision, which should translate terrifically to a future 4K Ultra HD HDR Blu-ray Disc. (Gary Reber)
The DTS-HD Master Audio™ 5.1-channel soundtrack is quite dynamic, with powerful deep bass delivered by the .1 LFE channel to sub-25 Hz and an unusual music score, also with strong deep bass. The music is well recorded, extends wide and deep across the soundstage, and extends aggressively to the surrounds. Sound effects are quite prevalent that momentarily excite the soundfield. Atmospherics are supportive as well. Surround energy is quite strong throughout for a good sense of holosonic® spatial dimension. Dialogue is intelligible throughout, with generally good spatial delineation, though, at times a bit disintegrated. This is a well-executed soundtrack that delivers moments of reference
quality. (Gary Reber)