BLU-RAY REVIEW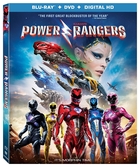 Saban's Power Rangers 4K Ultra HD
Basic Information on new release titles is posted as soon as titles are announced. Once reviewed, additional data is added to the database.
(Studio/Distributor):
Lionsgate Home Entertainment
(Catalog Number):
51538
(MPAA Rating):
PG-13
(Rating Reason):
Sequences of Sci-Fi Violence, Action and Destruction, Language, and for Crude Humor.
(Retail Price):
$$24.95
(Disc Type):
BD-66
(Widescreen Edition):
Yes
(Full Screen Edition):
(Running Time In Minutes):
124
(Color Type):
Color
(Chaptered/Scene Access):
Yes
(Closed Captioned):
Yes
(Regional Coding):
A
(Theatrical Year):
(Theatrical Release):
Yes
(Direct-To-Video Release):
(Disc Release Date):
6/27/2017
(THX® Digitally Mastered):
(Director):
Dean Israelite
(Screenplay/Written By):
(Story):
(Music):
(Director Of Photography):
(Production Designer):
(Visual Effects):
(Costume Designer):
(Editor):
(Supervising Sound Editors):
(Re-Recording Mixers):
(Executive Producers):
(Co-Producers):
(Producers):
(Academy Awards):
(Principal Photography):
(Theatrical Aspect Ratio):
(Measured Disc Aspect Ratio):
(Disc Soundtrack):
Dolby Atmos, Dolby TrueHD 7.1
(Theatrical Sound):
(Theatrical Re-Issue Soundtrack):
(DTS Bit Rate):
(Dolby Digital Bit Rate):
(Additional Languages):
(Subtitles):
The epic adventure, Saban's Power Rangers, follows five ordinary high school kids who must become something extraordinary when they learn that their small town of Angel Grove—and the world—is on the verge of being obliterated by an alien threat. Chosen by destiny, the unlikely group of teenage heroes are the only ones who can save the planet, but first, they have to band together in order to harness their super powers and become Power Rangers. (Gary Reber)
Special features on the Blu-ray Disc include commentary with Director Dean Israelite and Writer John Gatins, The Power Of The Present documentary (HD 02:20:12 ), deleted/alternate/extended scenes (HD 33:39), outtakes (HD 03:41 ), the theatrical trailer with audio commentary by Director Israelite, upfront previews, and an Ultra-Violet digital copy.
The 2.40:1 2160p HEVC/H.265 Ultra HD HDR 10 picture was photographed digitally using a Red Epic Dragon camera system at source resolutions of 6K, 5K, and 4K with a master 4K Digital Intermediate format and reviewed on a Sony Bravia Z9D 4K Ultra HD HDR display. This is a visually excellent presentation with a color palette that appears accurately hued with rich and warm colors that at times appear vibrant and nicely saturated with a wider HDR color gamut. The scenes depicting prehistoric and modern-day mountainous rock sequences depict an engaging range of color, as do the climatic scenes with extensive fiery explosive sequences. Fleshtones appear accurately rendered throughout. Contrast is excellent with deep, solid blacks, revealing shadow delineation, and a tasteful enhancement of bright picture elements. Resolution from the opening prehistoric sequence, is excellent, in this case exhibiting fine detail in the volcanic environment and the wash of ash raining down from the sky. Texture definition is excellent throughout, with fine resolution nicely rendered, such as rocks in an underground lair and the "pixelated" wall where the Rangers are counseled by Zordon. Facial features, hair, skin, pores, and clothing also are nicely detailed. Every scene is a visual treasure of imagery and resolution. This is an excellent 2160p HDR visual experience with reference-quality sequences. (Gary Reber)