BLU-RAY REVIEW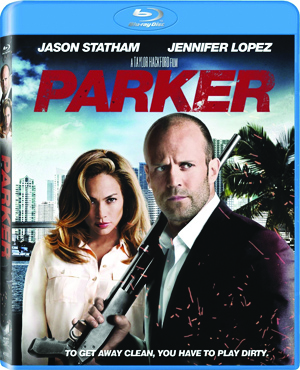 Parker
Basic Information on new release titles is posted as soon as titles are announced. Once reviewed, additional data is added to the database.
(Studio/Distributor):
Sony Pictures Home Entertainment
(Catalog Number):
41592
(MPAA Rating):
R
(Rating Reason):
Strong violence, languge throughout and brief sexual content/nudity
(Retail Price):
$35.99
(Disc Type):
Single Side, Dual Layer (BD-50)
(Widescreen Edition):
Yes
(Full Screen Edition):
No
(Running Time In Minutes):
118
(Color Type):
Color
(Chaptered/Scene Access):
Yes
(Closed Captioned):
Yes
(Regional Coding):
A
(Theatrical Year):
2013
(Theatrical Release):
Yes
(Direct-To-Video Release):
No
(Disc Release Date):
05/21/13
(THX® Digitally Mastered):
No
(Director):
Taylor Hackford
(Screenplay/Written By):
(Story):
(Music):
(Director Of Photography):
(Production Designer):
(Visual Effects):
(Costume Designer):
(Editor):
(Supervising Sound Editors):
(Re-Recording Mixers):
(Executive Producers):
(Co-Producers):
(Producers):
(Academy Awards):
(Principal Photography):
(Theatrical Aspect Ratio):
(Measured Disc Aspect Ratio):
(Disc Soundtrack):
DTS HD Lossless 5.1
(Theatrical Sound):
(Theatrical Re-Issue Soundtrack):
(DTS Bit Rate):
(Dolby Digital Bit Rate):
(Additional Languages):
(French Language):
(Spanish Language):
(Chinese Language):
(Subtitles):
(Cantonese Language):
(Mandarin Language):
(Japanese Language):
(Italian Language):
(German Language):
(Portuguese Language):
Based on the novel Flashfire by Donald E. Westlake (under the pen name of Richard Stark), Parker (Statham) is a thief who lives his life by a code of integrity. He believes that there must be order in his profession and if that order is broken or if he's crossed he will go to the ends of the earth to make it right and get even. Parker's code of ethics is: don't steal from people who can't afford it and don't hurt people who don't deserve it. But on his latest heist, his crew double crosses him, steals his stash, and leaves him for dead. Determined to make sure they regret it, Parker tracks them to Palm Beach, playground of the rich and famous, where the crew is planning their biggest heist ever. Donning the disguise of a rich Texan, Parker takes on an unlikely partner, Leslie (Lopez), a savvy insider who's short on cash but big on looks, smarts, and ambition. Together, they devise a plan to hijack the score, take everyone down, and get away clean. (Gary Reber)
Special features include commentary with Director Taylor Hackford; four featurettes: Bringing The Hunter To Life (HD 07:28), The Origins Of Parker (HD 04:18), Broken Necks And Bloody Knuckles (HD 03:37), and Who Is Parker? (HD 02:32); upfront previews; and an Ultra Violet digital copy.

The 2.40:1 1080p AVC picture was digitally photographed with the Red Epic system and exhibits excellent color fidelity and resolution, especially evident during the opening Ohio State Fair sequence and the West Palm Beach locations. Hues are vibrant, rich, and warm, with an earthly texture. Fleshtones are perfectly natural. Contrast is well balanced with deep blacks and revealing shadow delineation. Detail is excellent, which heightens the realism. Fine, nuanced detail is nicely highlighted in facial features, hair, clothing, and object texture. The imagery is pristine throughout. This is an appreciatively sharp and clean visual experience that is engaging. (Gary Reber)
The DTS-HD Master Audio™ 5.1-channel soundtrack is actively engaging, with a dynamic sound quality that permeates every channel with deep bass support. Surround envelopment is aggressive and directionalized and characterized by holosonic® immersion. The .1 LFE is quite active but sounds natural with deep, solid sub-25 Hz bass that punctuates the action sequences. Gunfire, punches, and other mayhem sounds impactful. Dialogue is intelligible but wanting in spatial delineation, as it sounds ADR. The orchestral music score is expansive, with a deep and wide soundstage that extends actively into the surrounds, aided by articulate bass support. This is an exciting and engaging sonic experience that is entertaining throughout. (Gary Reber)