SANUS Releases Sleek Wall Mounts For The New Sonos Era 100 And Sonos Era 300 Wireless Loudspeakers
SANUS Family of Tilt and Swivel Wall Mounts Are the Perfect Complement to Sonos' Latest Wireless Loudspeakers
May 10, 2023
Press Release
SANUS, an industry leader in mounts and accessories for TVs and smart devices, today announced that its highly anticipated Adjustable Wall Mounts for the new Sonos® Era 100™ and Sonos Era 300™ wireless speakers are now available to consumers nationwide. The new tilt and swivel wall mounts are perfect for all applications where Sonos Era wireless speakers are deployed, including home theaters and ambient listening spaces. They are available in singles or pairs, are fast and easy to install, and come in white or black to match the color options of the new Sonos speakers.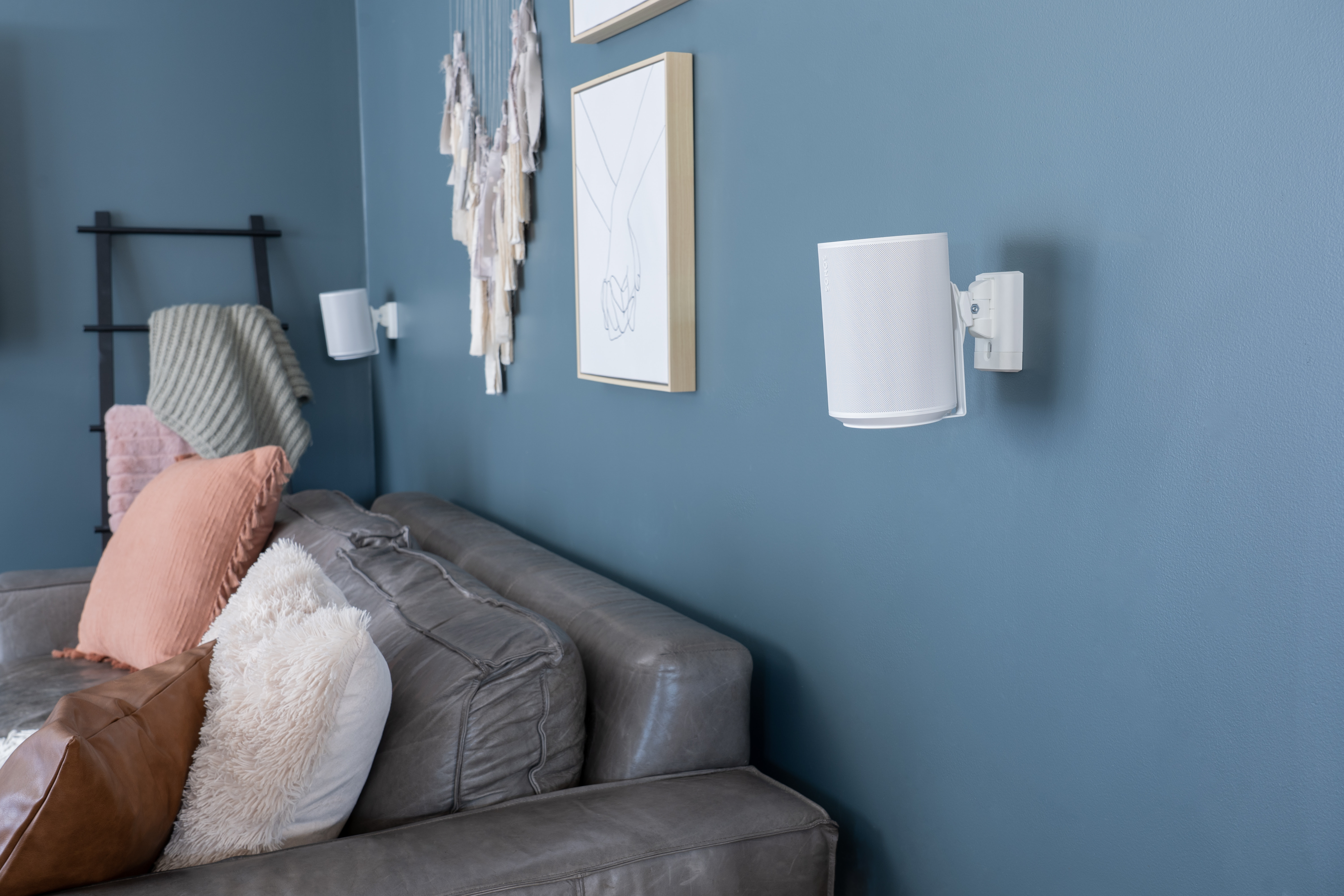 "With the new SANUS Adjustable Wall Mounts for Sonos Era wireless speakers, listeners can complete their setup to fit the space with a mount that's painless to install," said Philip Wessberg, SANUS Product Manager. "They complement Sonos' design and ensure Sonos' premium sound quality while blending into the aesthetic of any room."

Homeowners will enjoy optimal audio performance from anywhere in the room with the SANUS wall mounts designed exclusively for the Sonos Era 100 and Sonos Era 300 wireless speakers. Featuring effortless tilt and swivel movements, the wall mounts are versatile enough for any system setup, whether it's in a home theater or for easy listening. They install in drywall, wood studs, or concrete in only 15 minutes and in three easy steps.
The SANUS adjustable wall mounts for the Sonos Era 100 and Sonos Era 300 wireless speakers include the WSWME11 ($49.99 for single) or WSWME12 ($79.99 per pair) for the Sonos Era 100 and the WSWME31 ($59.99 for single) or WSWME32 ($99.99 per pair) for the Sonos Era 300.
More information is available at www.sanus.com/en_US/designed-for-sonos.