Sonus faber Introduces Lumina II, Lumina V Amator Bookshelf And Floorstanding Speakers
The Sonus faber Lumina II Amator and Lumina V Amator speakers are available in a choice of glossy red, glossy wenge, and glossy walnut.
November 15, 2023
Press Release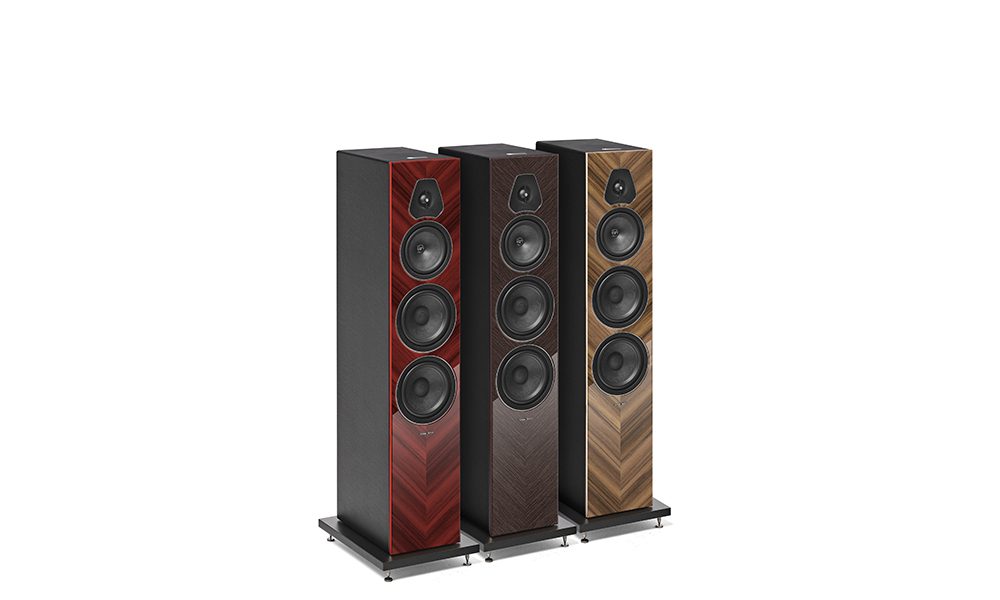 The Sonus faber Lumina V Amator floorstanding speakers carry an MSRP of $3,499 per pair.
Bolstering its selection of Lumina series loudspeakers, Sonus faber has announced its Lumina II Amator and Lumina V Amator loudspeakers.
The Italian audio company states that its latest products incorporate several performance upgrades, wrapped in its minimalist design approach, and aesthetics that include a choice of three finishes. Sonus faber points out the Lumina series was originally introduced back in 2020 with the bookshelf Lumina I, the floorstanding Lumina III, and the two-way Lumina CI center-channel loudspeaker.
According to the company, it followed the release of the original three products with two more products in 2021: the Lumina II two-way bookshelf speaker and the Lumina V floorstanding loudspeaker. The new models—the Lumina II Amator and Lumina V Amator loudspeakers—step up the performance and appearance of the original products, and are marked by the name "Amator," which Sonus faber says symbolizes uniqueness.
Lumina II Amator, Lumina V Amator Speakers Wrap Advanced Technologies in Modern Aesthetics
Sonus faber notes the Italian made bookshelf and floorstanding loudspeakers employ a look that is designed to emphasize the quality of the materials used to build the products that include new wood front panels and glossy finishes highlighted by a 45-degree angle wood veneer. The speakers are offered in a choice of glossy red, glossy wenge, and glossy walnut finishes to help the speakers complement a range of home interiors.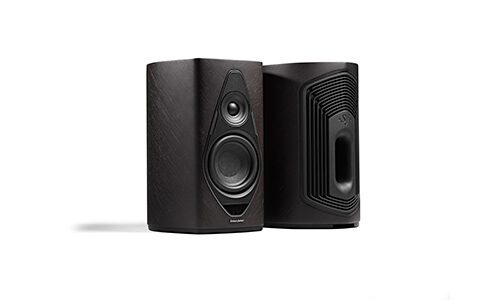 Internally, the new Lumina II Amator bookshelf speaker and Lumina V Amator floorstanding loudspeaker utilize the company's Damped Apex Dome (D.A.D.) tweeters that are found its Sonus faber's Sonetto speakers. This 29mm (1.1 inch) tweeter employs a Kurkmueller coated silk dome. The speakers also feature a 4-inch midrange driver that includes a custom-made basket, along with a diaphragm made with a blend of cellulose pulp and natural fibers.