TRINNOV'S UNIQUE DEMO AT CEDIA 2022
September 27, 2022
Press Release
TRINNOV'S UNIQUE DEMO AT CEDIA 2022
---
Trinnov to Host the Ultimate Immersive Audio Demo at CEDIA 2022
Events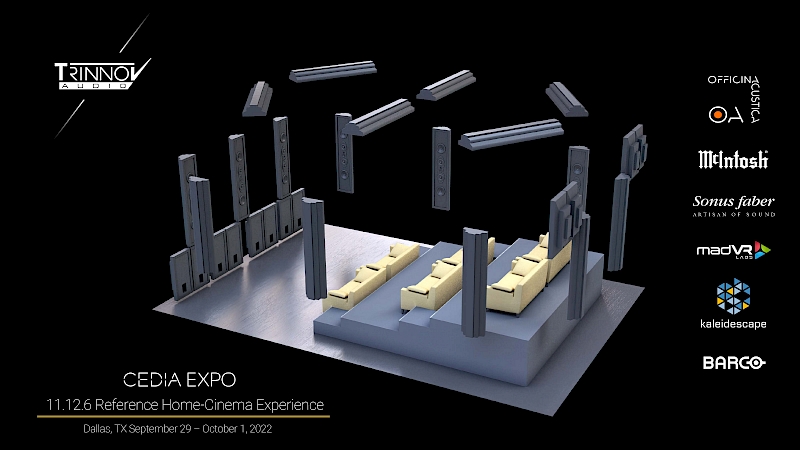 We are proud to announce that we will host the ultimate CEDIA immersive audio demo in booth 26097. Exceeding all previous years' presentations, we partnered with McIntosh Labs, Sonus faber, madVR Labs, Kaleidescape, and Officina Acustica for an amazing 11.12.6 demo system that will powerfully showcase the high level of immersive sound and vision that today's best-of-breed private cinema systems can deliver.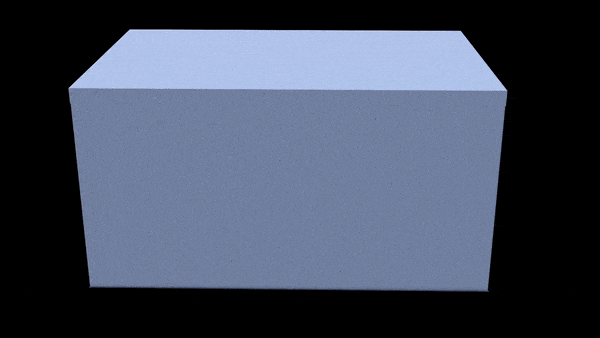 3D Render of our CEDIA 2022 Demo Room
Our award-winning Altitude32, the unchallenged reference processor for immersive audio systems, is the heart of the system, providing up to 34 channels of Atmos processing and the unequaled sonic benefits of Trinnov's Loudspeaker/Room Optimizer.
Our goal this year is to show the industry the exceptional experience that can be realized with today's immersive private cinema systems when design and performance come together," said Trinnov CEO Arnaud Laborie. "Through CEDIA, Trinnov has been actively engaged with multiple industry partners in the development of performance standards for all aspects of home cinema design and equipment performance. This reference system has been designed with these standards as our guideline, and we welcome the opportunity to show the industry what can be achieved when these standards are applied.
Trinnov will also showcase the recently introduced Amplitude16 power amplifier, a highly versatile 16 channel power amplifier that has garnered multiple awards. The amplifier is a finalist for this year's CEDIA Best New Product Award. The European Image and Sound Association (EISA) honored it as the Best Home Theater amplifier for 2022-2023. These awards follow Home Cinema Choice's recognition that the amplifier's performance achieves Reference Status, Sound & Vision's naming it a Top Pick., and Les Années Laser awarding the amplifier its Hit Matériel trophy.

The Awards-Winning Amplitude16 Power Amplifier
Effectively two 8-channel amplifiers in a single 3RU chassis, the Amplitude16 has a power rating of 200W/channel at 8Ω and 400W/channel at 4Ω. Going beyond, the Amplitude16 provides the integrator with the option to bridge any or all pairs of amplifier channels in order to increase the available power for specific channels. In bridged mode, the power increases to 800W/channel at 8Ω and over 1,000W/channel at 4Ω.
In addition to our presentation, four additional exhibitors have chosen to use Trinnov Altitude processors for their demo systems at this year's show.
Kaleidescape, in booth 23017, will be using multiple Altitude16 processors for their demo presentations.
Wisdom Audio will use an Altitude16 for their active demo.
In Sound Room 3, MSE/Phase Tech's high-channel count theater system will utilize a 24-channel Altitude32.
An Altitude16 and an Amplitude16 power amplifier will power the Hi-Sense/Next Level Acoustics/SVS theater demo in booth 19079.
We can't wait for you to experience this ultimate immersive audio demo!