ATC SCM25A Pro Mk 2 Studio Monitor
March 30, 2023
Press Release
ATC announces SCM25A Pro Mk2 – compact, three-way active studio monitor as evolution of popular predecessor…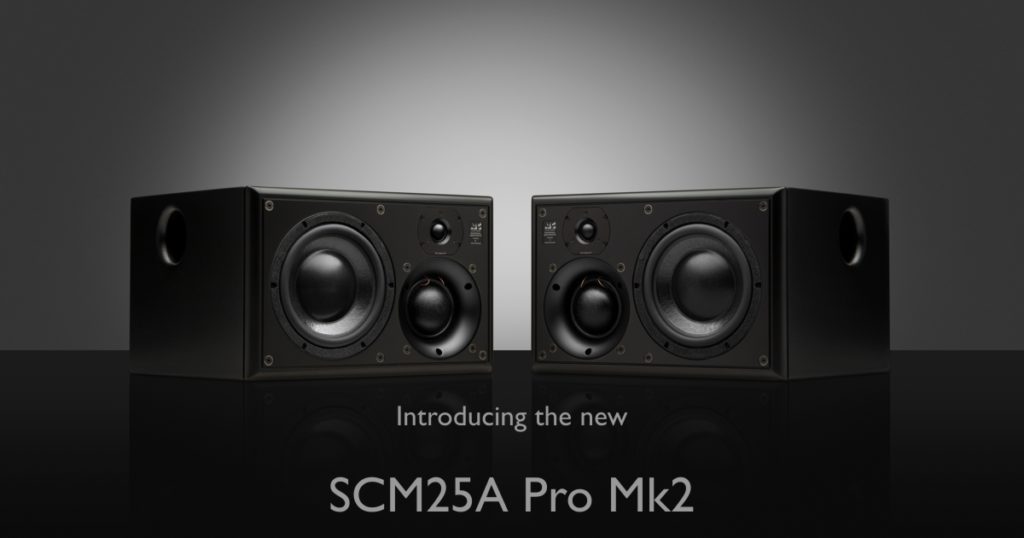 ATC is proud to announce upcoming availability of the SCM25A Pro Mk2, a compact, three-way, high-performance active monitor — maintaining the core of its popular predecessor from which it evolved while refining key areas of design and performance, including replacing the original SCM25A Pro's OEM (Original Equipment Manufacturer) high-frequency driver with the specialist British manufacturer's own 'S-SPEC' SH25-76S soft-dome, dual-suspension tweeter, as fitted to the two-way SCM20A Pro and larger, three-way SCM45A Pro, SCM50A Pro, SCM100A Pro, SCM110A Pro, and SCM150A Pro models since 2015.
As a compact, three-way, high-performance active studio monitor, the SCM25A Pro Mk2 is based around a 6.5"/164mm bass driver loaded in a vented enclosure, tuned to 32Hz and featuring a 3"/75mm diameter port with flared entry and exit to minimise port air noise. It's exceptional combination of exceptional mid-range clarity; high-output, extended bass response; and modest 25-litre/0.9 cubic foot size make it ideal for nearfield monitoring across a wide range of critical applications.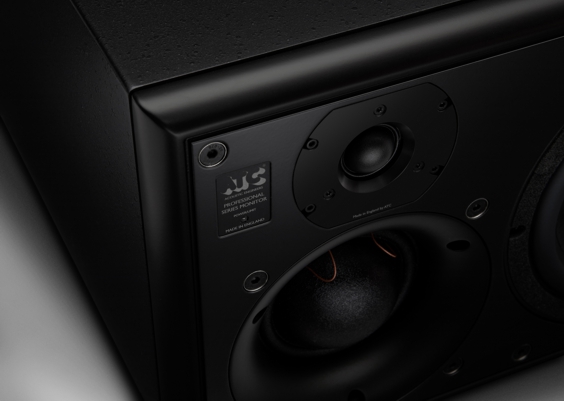 All new to the SCM25A Pro Mk2 is its high-frequency driver, replacing its popular predecessor's OEM part with its own 'S-SPEC' SH25-76S, which is manufactured in-house with a no-compromise engineering approach (as fitted to the two-way SCM20A Pro and larger, three-way SCM45A Pro, SCM50APro, SCM100A Pro, SCM110A Pro, and SCM150A Pro models since 2015). This driver is a 1"/25mm soft-dome design, handling high frequencies above 3.5kHz, but, unlike almost any other 1"/25mm tweeter on the market, it employs both an upper and lower suspension to better support and control the coil and dome motion. This, therefore, makes for a narrower magnetic gap, resulting in higher magnetic flux, which, in turn, extends the high-frequency response and reduces 3rd harmonic distortion. As ATC R&D Manager Richard Newman notes, "We feel the new tweeter lifts the capability of the SCM25A Pro Mk2 to a higher level, retaining the outstanding balance of the monitor, but extending the high-frequency response and reducing distortion to really help lower-level detail in the high-frequency band cut through. This will greatly aid faster decision-making and outstanding translation outside of the studio."
Meanwhile, mid-band frequencies between 380Hz and 3.5kHz are handled by ATC's acclaimed 3"/75mm soft-dome mid-range driver, duly combining high-efficiency, high-power handling, low distortion, and wide dispersion characteristics to ensure class-leading performance for the SCM25A Pro Mk2 in this critical frequency range. As a mainstay of ATC's Pro product range, this component features in eight models, making certain consistency spans from nearfield through to main monitors.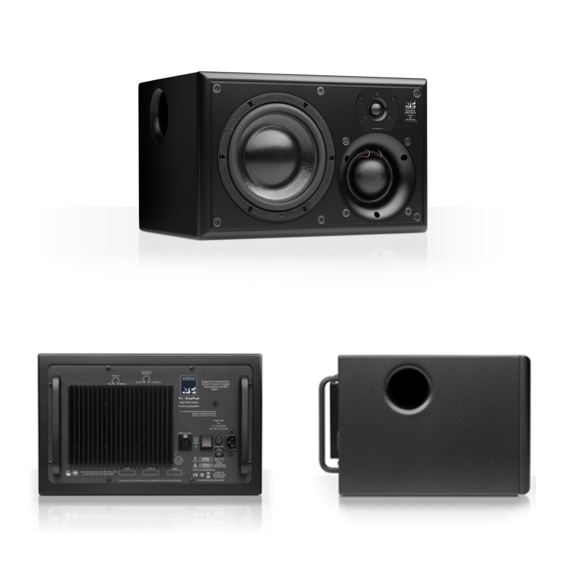 Mid- and high-frequency elements are supported by a 6.5"/164mm proprietary bass driver that takes care of the SCM25A Pro Mk2's low frequencies below 380Hz. This features a carbon-loaded paper cone while the driver motor employs a short-coil operating in a long magnetic gap, helping to minimise distortion generated by drive force modulation. Additionally, a large 2"/50mm voice coil and generous excursion capability ensure outstanding dynamic range.
Rear-mounted, a three-way class A/B amp actively drives the SCM25A Pro Mk2 with each drive unit having its own dedicated power amplifier. Audio balanced input is via a rear panel-mounted three-pin XLR and power is via an IEC mains power inlet. Input sensitivity and Bass boost controls are also accessible to the user. Ultimately, crossovers are 4th order Linkwitz-Riley and all-pass filters are included to optimise the phase response through the crossover regions, improving the tonal quality and imaging, as well as on- and off-axis frequency response. Furthermore, FET (Field-Effect Transistor) peak limiters are included to reduce amplifier 'hard-clipping', while Power/Limit is indicated — 'on' and 'active' — by a front panel-mounted bi-colour LED. Just like the cabinets and loudspeaker drive units, the amplifier is designed and manufactured in-house.
The SCM25A Pro Mk2 carries a UK retail price of £7075 per pair + VAT and will be available from 1st March (country/region dependent).
For more in-depth information, please visit the dedicated product web page here.
For availability and pricing internationally, please visit the ATC website to find a distributor here.